Artist: Paloma Design Studio  Location: Blasieholmen
Artist: Paloma Design Studio  Location: Blasieholmen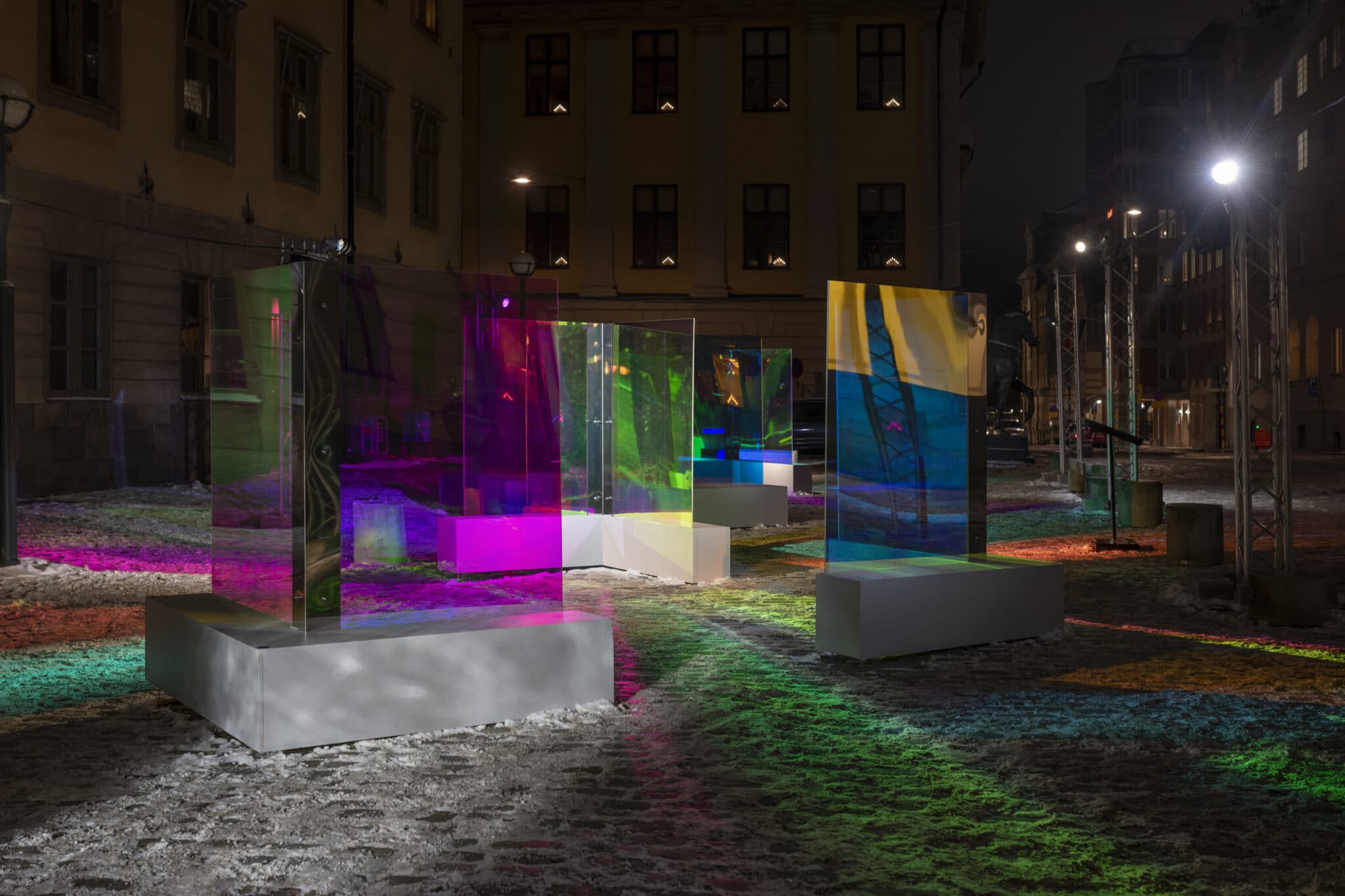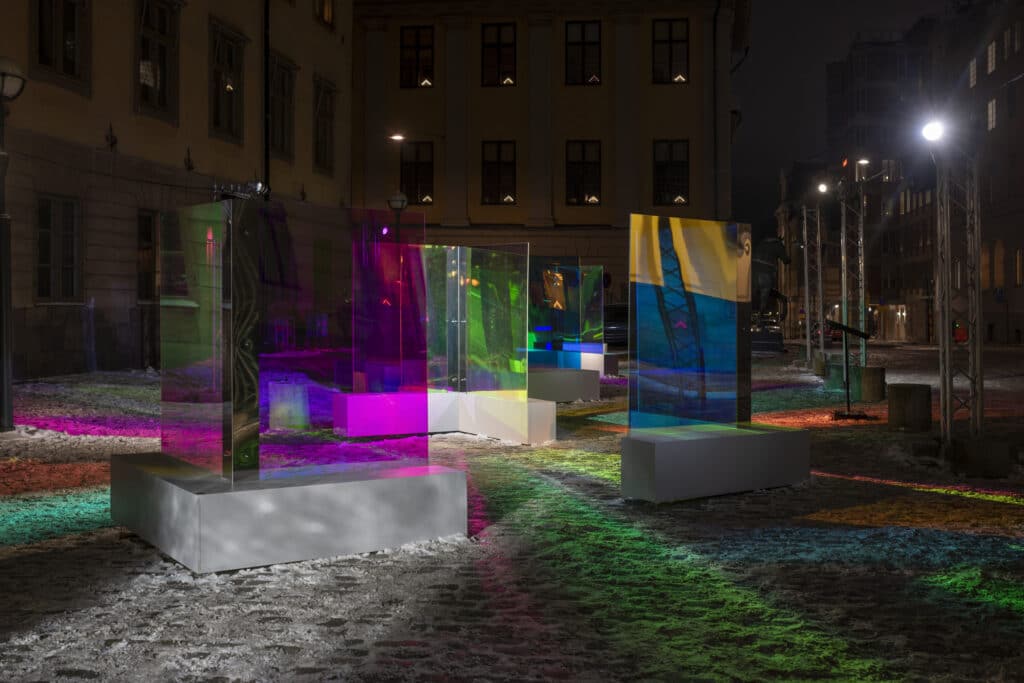 What makes us see colour? And what is colour exactly? How does colour change and what is it that influences us to perceive color mixtures, combinations and shades?
In 1967, the Finnish-Swedish researcher Ragnar Granit, together with Haldan Keffer Hartline and George Wald, was awarded the Nobel Prize in Physiology or Medicine for their research on retinal processes and colour vision. Granite is referred to in media as "the forgotten Nobel laureate"
and has often been the least described by our Swedish Nobel laureates. With our installation, we want to highlight the basics of the physical properties of light, and hopefully make their discovery easier to understand.
The installation will be a colourful, interactive sculpture that arouses curiosity about colour vision, where light and its transmission through the various materials create hundreds of colours and shades. Everyone will interpret the work differently, just as our brain interprets colour in different ways. The sculpture and the surrounding environment will be in constant change with the weather during the day. In the evening, we work with white artificial light that turns into colours as it travels through the material.
During the dark hours, the artificial light moves in a slow loop which enables the visitor to experience colors and shifts just like during the day. From time to time, the sculpture can make a contribution to the otherwise calm variability by a faster scenario (like a drum solo) creating a graphic "disco" around the sculpture. This is fleeting and is followed by the same calm variability as before. Interactivity is created by placing a giant reflector at each end of the installation. This reflector is rotatable with a narrow beam spotlight directed towards it. Visitors can then control the reflection from this to influence and see the effects of the changing light in the sculpture.
Installation is supported by: Control Dept., Stockholm Lighting and Vintertjusan.
Award-winning Paloma Design Studio is a creative trio with clear visions and lofty goals. For them, light is mainly about experiences, and rarely just about lamps and lighting. Their vision is to create places that excite you and unique experiences that lingers, through the interplay of light, material and space. 
"We believe that experiences should be variable in a natural way and thus become unique for each individual. The starting point in much of what we do is the different shapes and phases light takes during the day. The interaction of light with materiality is what creates our artistic expression." After years of experience and solid knowledge of the interaction between light, material and space, the dream of starting Paloma became reality in 2019.