Artist: Johanna Enger & Konstfack Location: Strömparterren
Artist: Johanna Enger & Konstfack Location: Strömparterren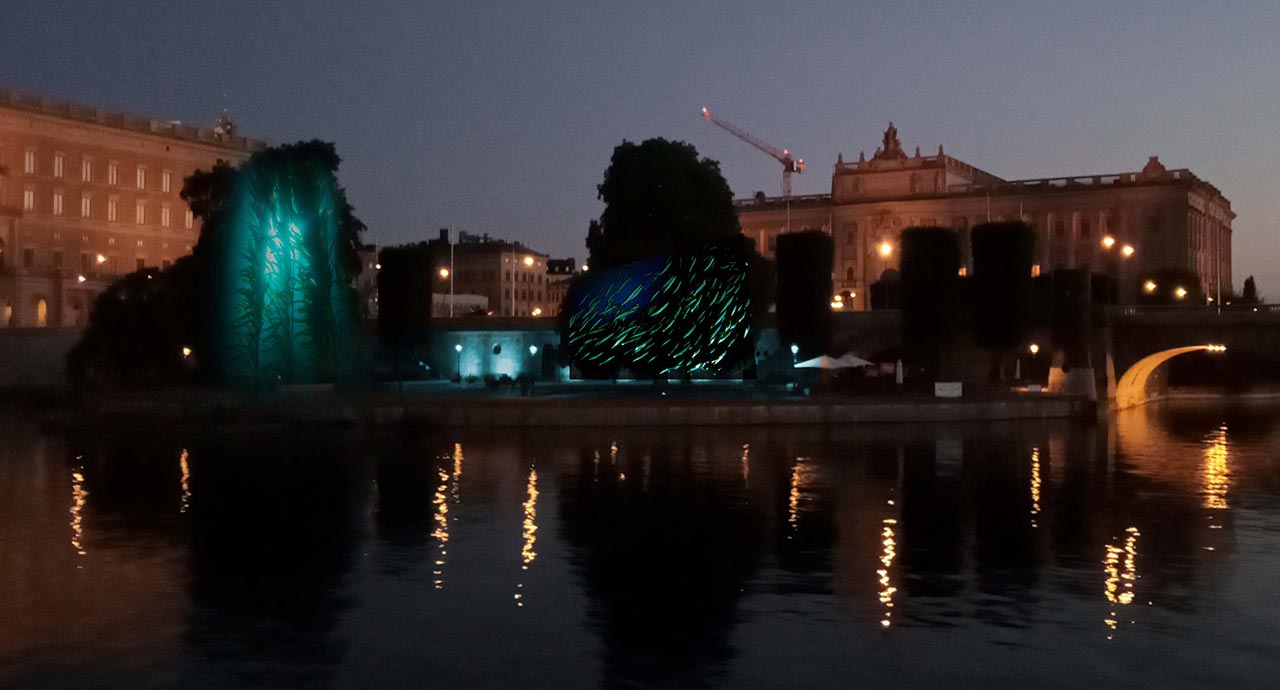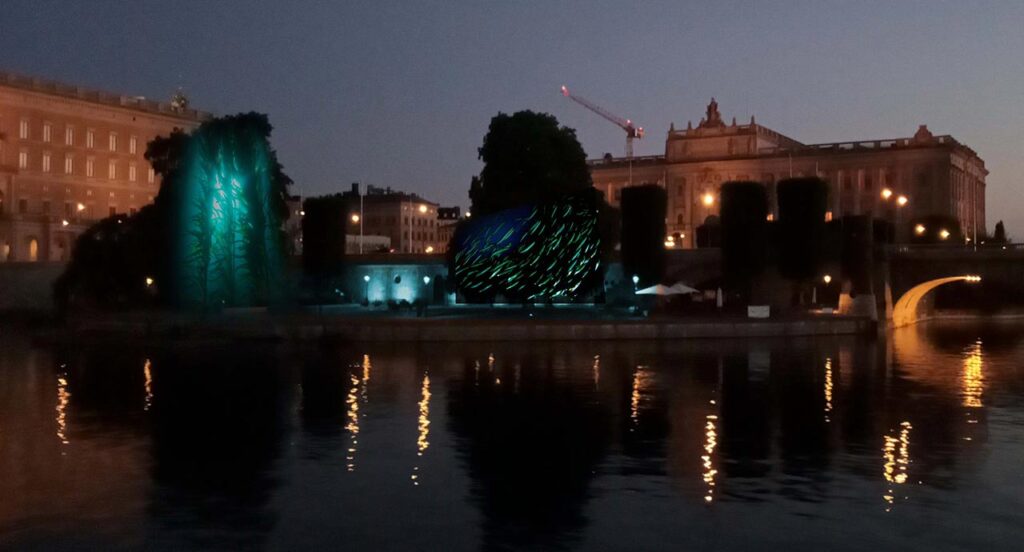 At Strömparterren, the students at the University of Arts, Crafs & Design make a light installation inspired by Ernest Hemingway's The Old Man and the Sea, called The Marlin & La Mar. The story has inspired an interpretation of man's relationship to nature, which constantly needs to be reconsidered. With the light installation in the tranquil park in the middle of Stockholm's center, the students also want to investigate and draw attention to the place's identity and significance in the urban space.
Installation stöds av: Signify, Informationsteknik, Control Dept, Martin, Fox Belysning, Fagerhult
The light installation is done by master's students at the program Spatial Design at #Konstfack under the direction of Johanna Enger, lighting designer and workshop manager at #Perceptionsstudion.
A sound installation has been created by the students of the Sound in Interaction Professional Course, led by Ricardo Atienza and Robin McGinley at Konstfack. The result is a multi-layered composition of textures, inspired by the characteristics of water – fluid, organically complex and rich.