Artist: Amina Zoubir Location: Kulturhuset Stadsteatern
Artist: Amina Zoubir
Location: Kulturhuset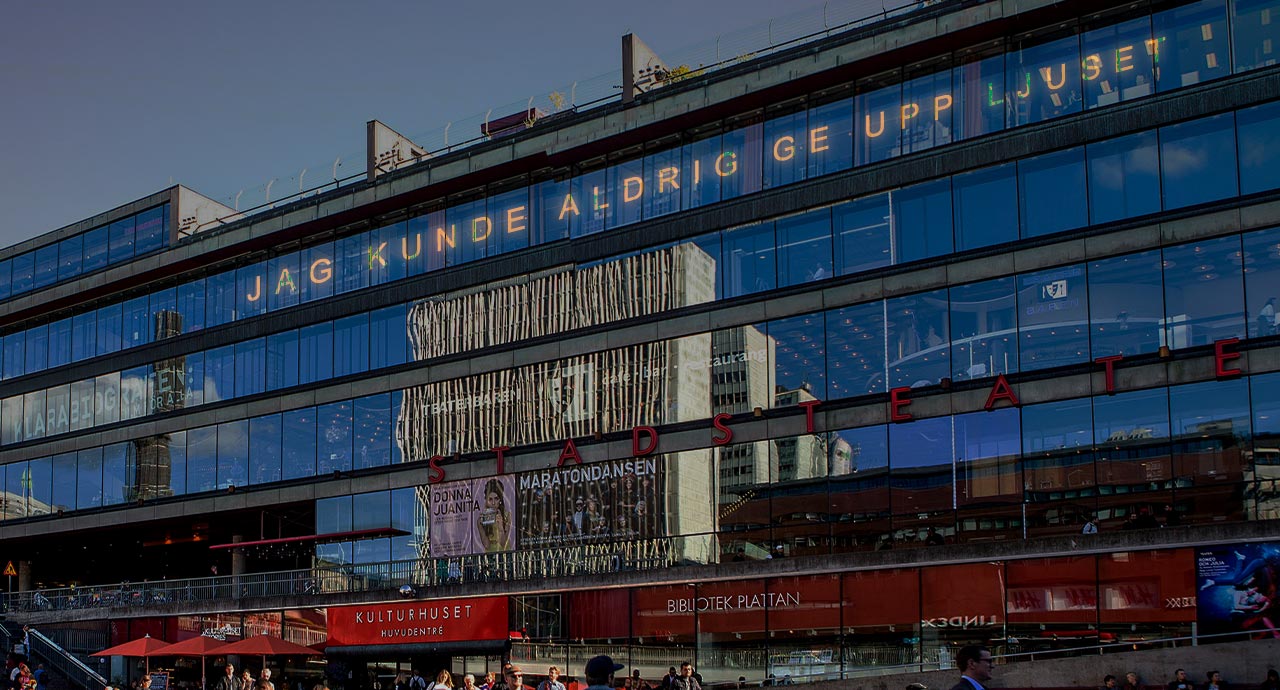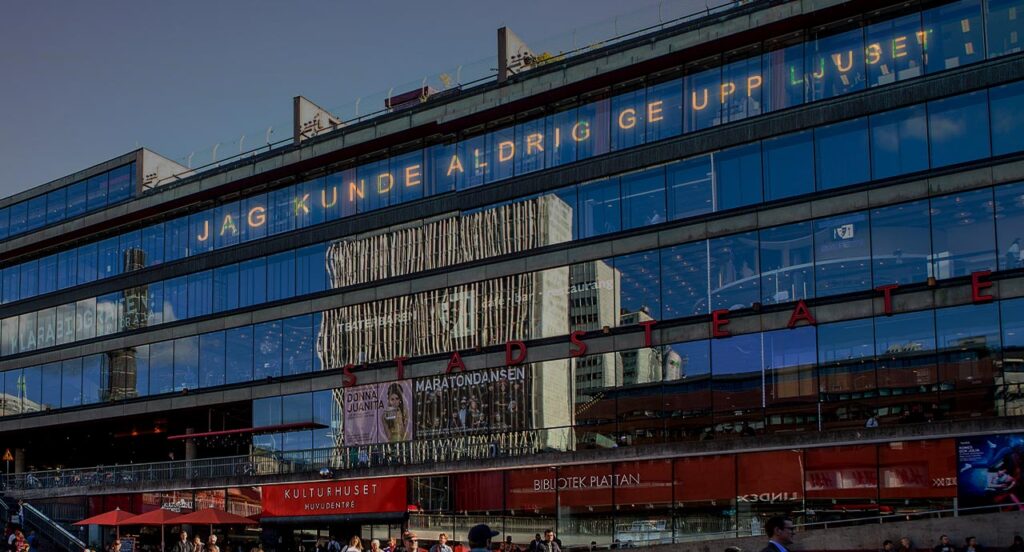 This paraphrase from the speech delivered by the Algerian born French author Albert Camus on December 10, 1957 as he was awarded the Nobel Prize in literature, is a reaction of his engaged life and struggles.
He says that Art is not in his eyes a solitary celebration. It is a way to move the greatest number of people by offering them a privileged image of common sufferings and joys. Therefore, it forces the artist not to isolate, but to be the subject to the most humble and universal truth.
It is in this momentum of commitment, Amina Zoubir inscribes the luminous thoughts of Albert Camus in Led Letters writing ""Je n'ai jamais pu renoncer à la lumière – Jag kunde aldrig ge upp ljuset"" shown through the building windows at Kulturhuset.
Amina Zoubir is French-Algerian visual artist, Paris based and Algiers born, graduated in 2009 with a Master degree in theory and practice of contemporary art and new media at University Paris 8, she has obtained in 2006 the DESA degree of graphic design at School of Fine arts of Algiers.
Amina Zoubir works with light sculptures, performance, photography, video, installation, drawings which developed a poetic perception on the human body, articulated in situations favoring the positioning of who looks is looked.
Her art reveals and deconstructs the body languages, positionings and tensions involving the imagination of individuals in predetermined spaces, according to sociocultural, ethno-psychical and political contexts, through poetics and myths.

Website
aminazoubir.com
Photo portrait by Jean-Baptiste Engblad Béranger