Artist: Andreas Skärberg, PXLFLD & Lumination of Sweden Location: Stockholms stadshus Time: 15.30 – 23.00
Artist: Andreas Skärberg, PXLFLD & Lumination of Sweden 
Location: Stockholms stadshus
Time: 15.30 – 23.00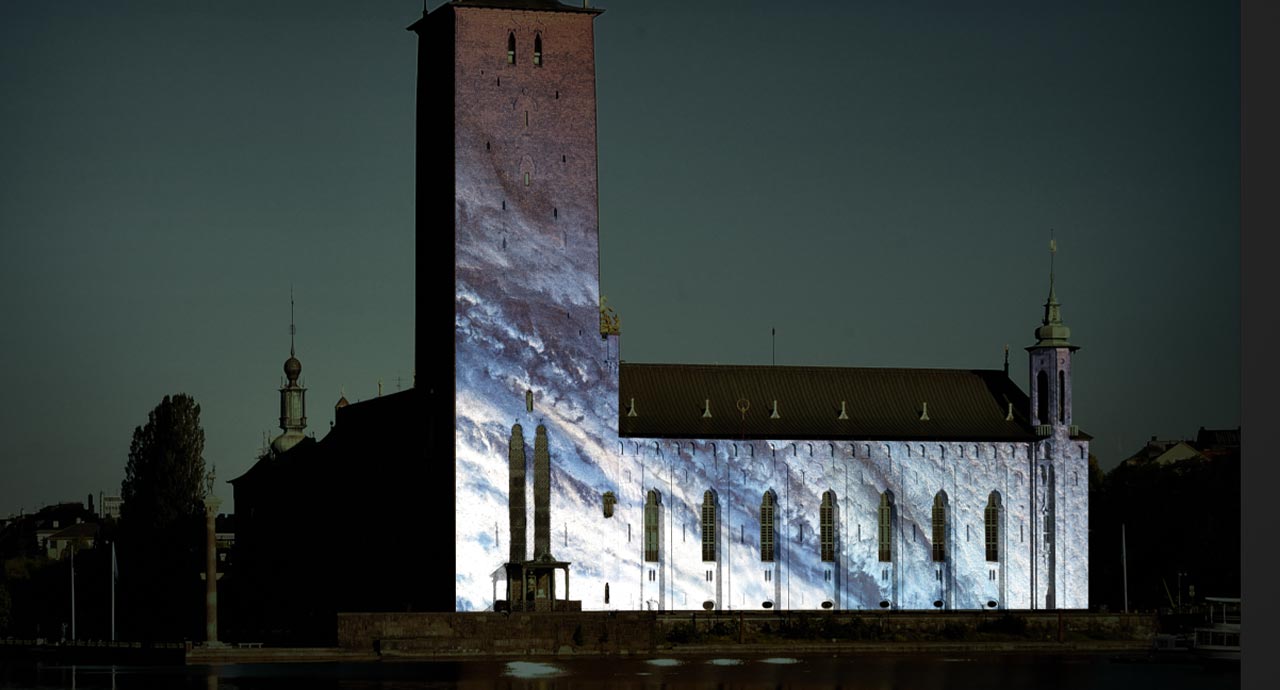 Several of the lighting installations have taken inspiration from this year's and previous years' Nobel Prizes.
Imagery from the outer corners of space will be projected onto the facade of Stockholm City Hall.
The installation is lit at 15.30 and can be seen until 23.00.
The installation is one of the largest video mapping projects the city has ever seen in collaboration with, among others, the Swedish Space Agency and the European Space Agency.
The installation has a clear connection to this year's physics prize awarded to the discovery of the universe's strangest phenomenon – black holes.
Installation supported by: Rymdstyrelsen och European Space Agency
NWL presents, in collaboration with Lumination of Sweden, PXLFLD and Creative Technology.
PXLFLD consists of Andreas Skärberg, Anders Mering, Per Rydnert and Anders Granström. Lumination of Sweden is represented by Tobias Hallgren.
Thanks to Creative Technology.