Artist: Ellen Ruge Location: Sergels torg

Artist: Ellen Ruge 
Location: Sergels torg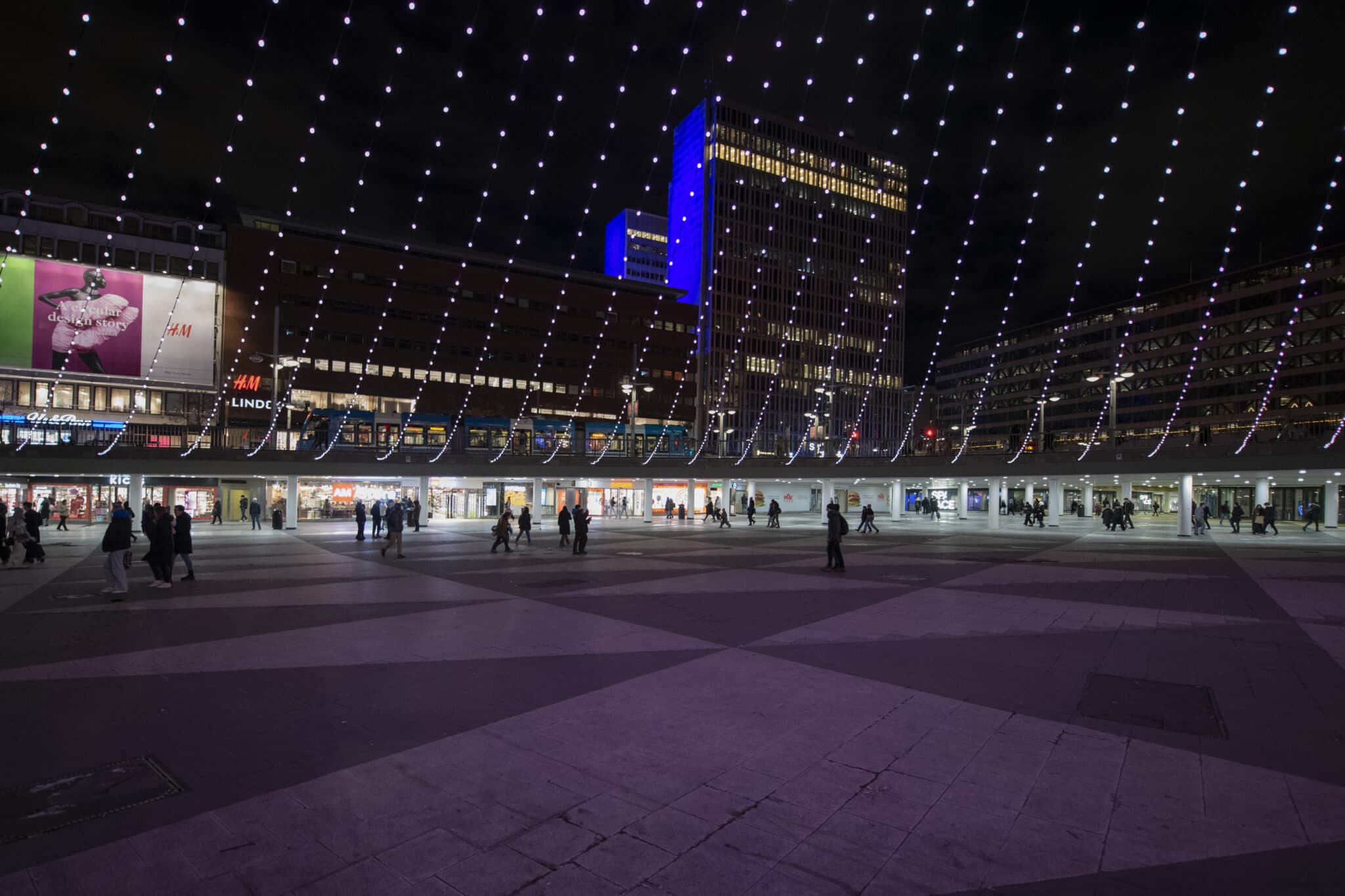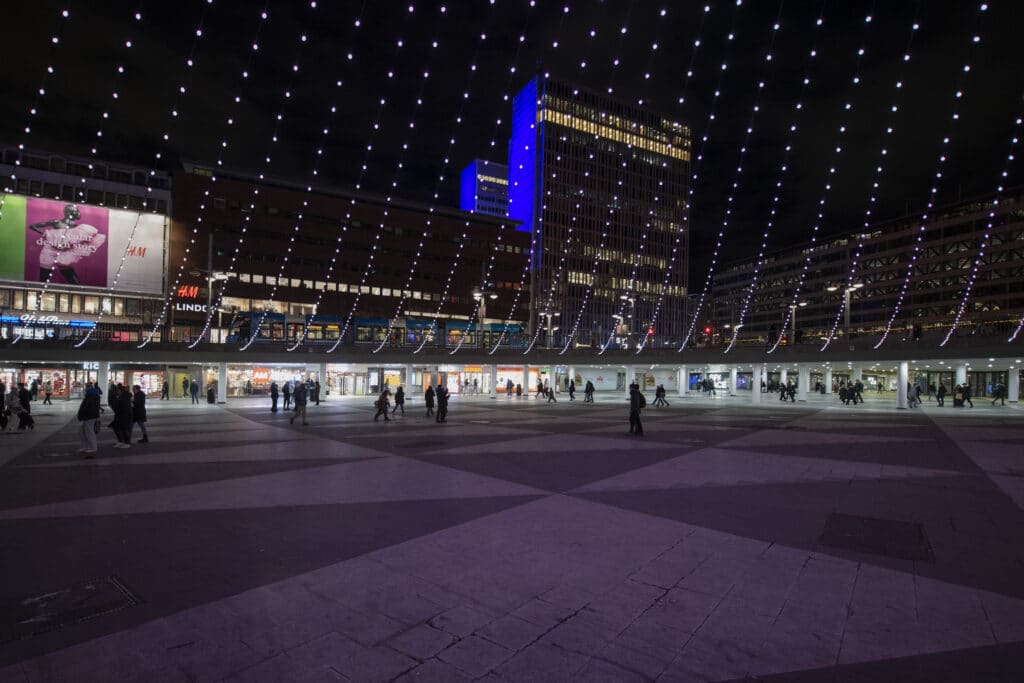 Sergels Torg – SKYVIEW – MILKY WAY – OUR OWN GALAXY
An opening towards the infinite where time ends. In the middle of OUR OWN GALAXY – the rotating MILKY WAY hides a black hole.
The 2020 Nobel Prize in Physics was jointly awarded Roger Penrose for his discovery of the general theory of relativity, which foresees the existence of black holes, and Andrea Ghez and Reinhard Genzel for their discovery of the supermassive black hole at the center of our galaxy, the Milky Way.
"At the horizon, time takes the place of space and only points forward, the flow of time carries everything and everyone toward a singularity deep inside the black hole where the density is infinite and time ends."
Science turns to poetry to put its discoveries into words. Where the density is infinite and where time ends. It is fantastic, highly abstract and pure poetry. Science and art coming together.
With the work SKYVIEW I want to remind us of our own earth's smallness and fragility in the great and infinite universe.
With 1800 shining globes across 30 wires above Sergels torg, we create a connection to the starry sky we rarely see from the center of Stockholm. The globes are controlled individually and are programmed in a sequence intended to remind us of our own galaxy, the Milky Way and its black holes.
Ellen Ruge, born in Oslo and lives in Sweden, is a light designer that has worked all over the world and has put up a few hundred shows. She is particularly fond of opera but has also worked with theater, dance, musicals and art shows and, behind the artistic and technical results on stage lies many years of professional specialization. With her exceptional sensitivity for how light embodies different moods and capture all emotions, Ruge creates magical places on international theater and opera stages as well as in public spaces.
Ellen Ruge has worked on all the major opera and theater stages in Sweden and, continues to work for a number of international opera houses. She has been awarded multiple times for her work on stage and in public art, among them the Norwegian theater prize Hedda for best light design and H.M. The King's Medal for her contributions to Swedish performance art. In 2020, she was awarded the Svenska Teaterkritikers theater award for her long term and much appreciated contributions to Swedish performance art.