Artist: Jonas Johansson  Location: Mobile installation
Artist: Jonas Johansson  Location: Mobile installation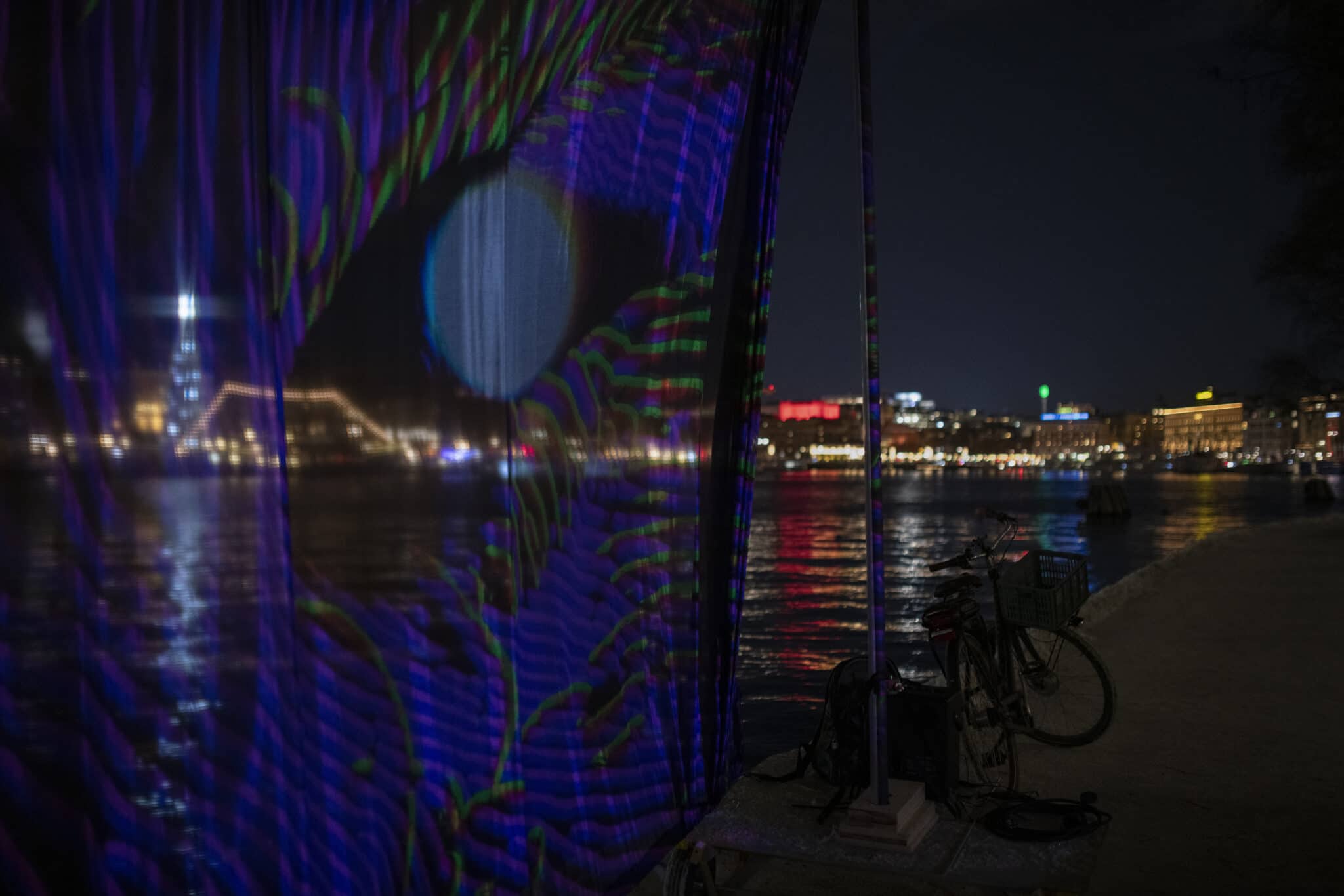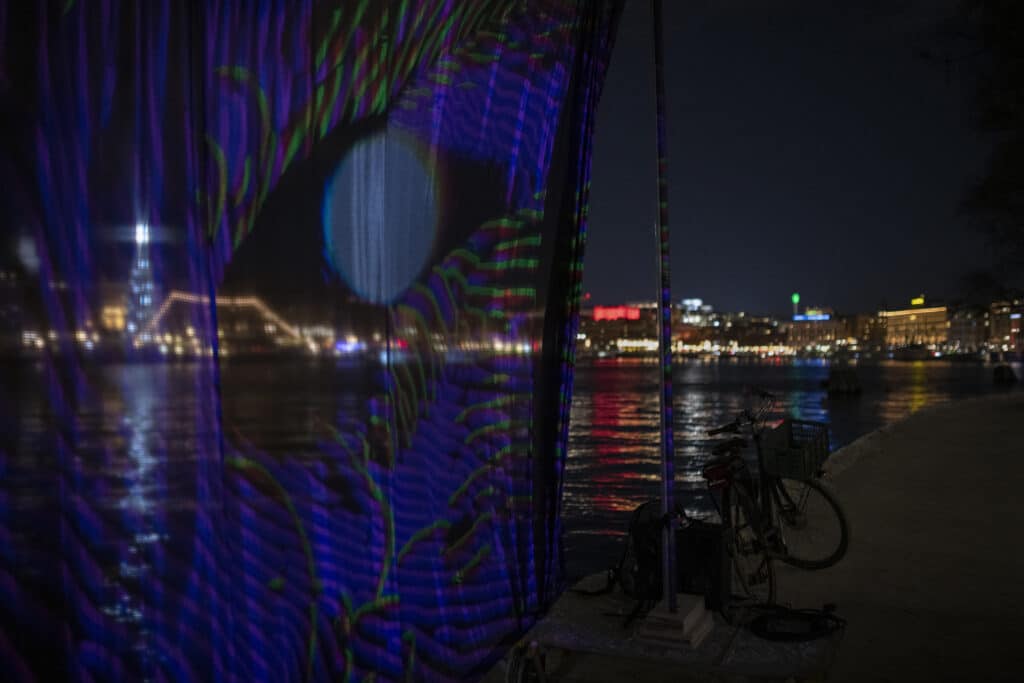 100 years ago, Albert Einstein received a Nobel Prize in Physics for his work on the photoelectric effect, which allows us to distinguish color through light. The performance is inspired by not only this work, but also Einstein more personally. Named after the concept 'Syzygy – a close union or shadowing of celestial bodies', the artist creates a mobile performance in two bicycle mounted sections that work together in visual tandem. Images and abstractions of the solar eclipse, a phenomenon that was heavily influential for Einstein in his later work, are projected on an artificial cloud of mist. We witness the shifting colours as they move through space and can follow them in real time as the mobile performance travels through the city.
For more information and exact locations of the artwork for each day, please see the Facebook event. 
PROGRAM:
Saturday 04/12
18.00 – 19.00, Skeppsholmen
Sunday 05/12
16.00 – 17.00, Skeppsholmen
Friday 10/12
Cancelled due to the weather
Saturday 11/12
19.00 – 20.00, Liljeholmshamnen
Sunday 12/12
19.00 – 20.00, Kastellholmen
Installation is supported by: Cycleurope Sverige AB.
Jonas Johansson is an audiovisual artist working in Halland where he runs the residence Visualia, and Stockholm where he – beyond his artistic practice – lectures in art + technology. He runs the network Nordic Audiovisual Artists, and makes light with friends at the artist collective Svartljus. His work is best experienced in the moment at unusual places: dancing in the desert, shivering in the snow, lost in a forest, hiking a mountain or moving through the streets.