Artist: Simon Hagegård, Henric Strömberg, Ivan Wahren Location: Skeppsholmsbron
Artist: Simon Hagegård, Henric Strömberg, Ivan Wahren Location: Skeppsholmsbron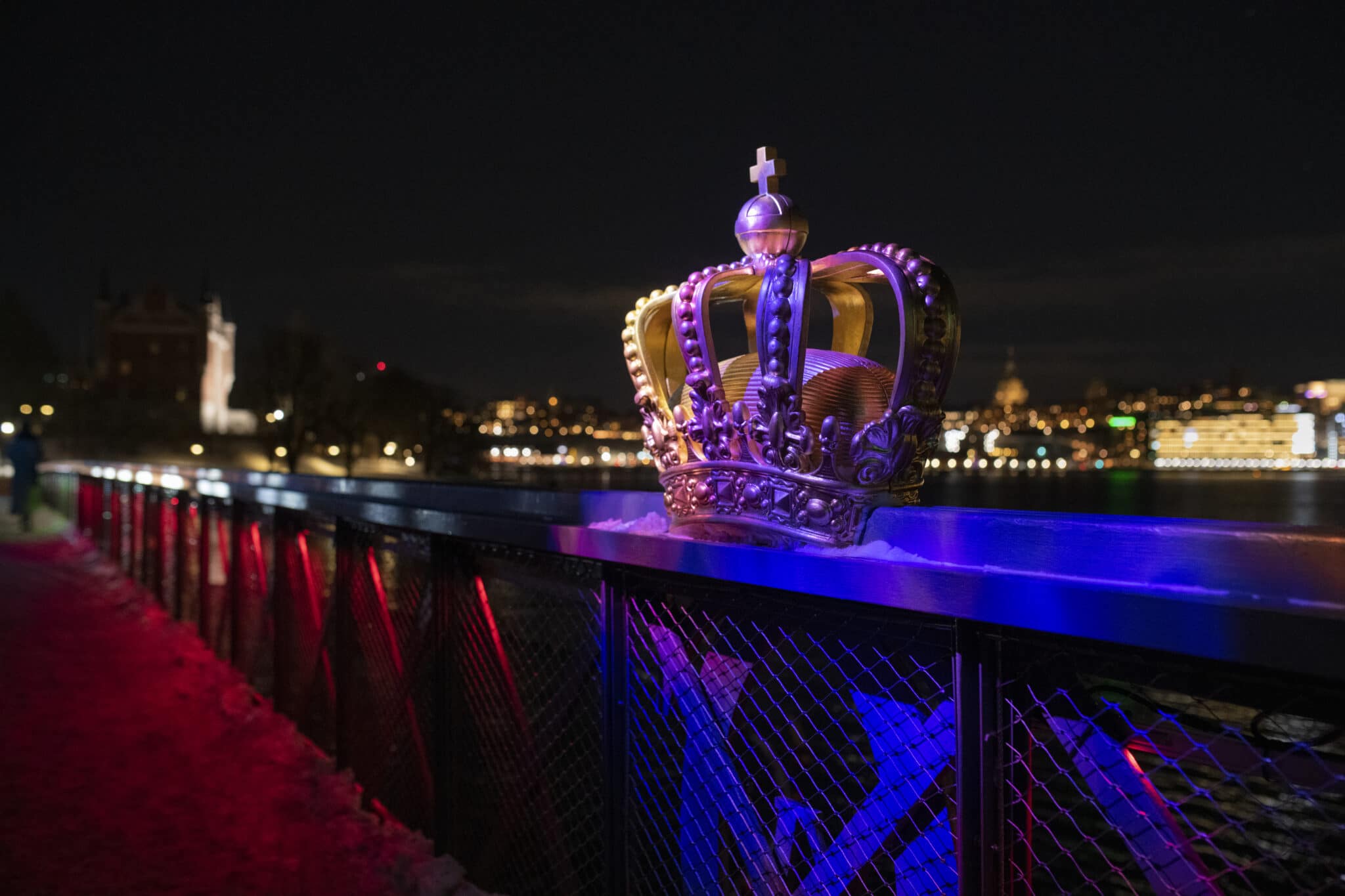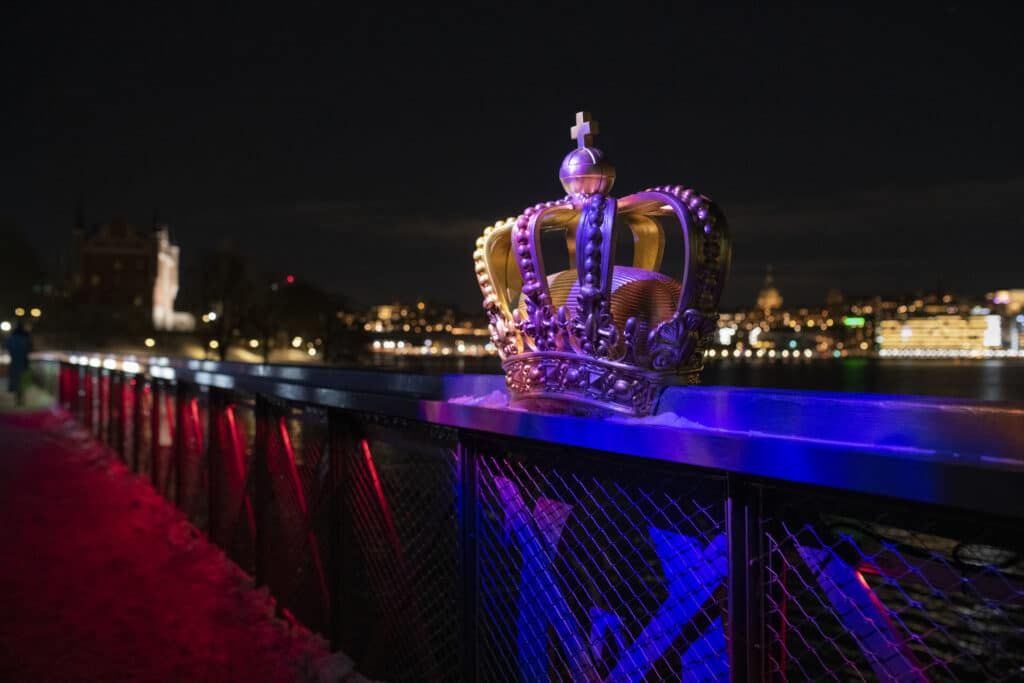 Supernovas are one of the most violent events in the universe, the luminous stellar explosion that means the collapse of a massive star. If it would appear within a couple of hundred lightyears it would mean the end of the world. When the enormous amount of energy within the star suddenly gets ejected it creates neutrino flows, gas masses and radiation which makes it shine a billion times brighter than the sun before it fades away into darkness.
Simon Hagegård, Henric Strömberg and Ivan Wahren invite you to take a walk over a Supernova at the heart of Stockholm. Follow the light as it transcends into a dynamic experience filled with gravitational movements and colors created by a dying star. For the discovery of the accelerating expansion of the Universe through observations of distant supernovas, the Nobel Prize in Physics 2011 was awarded to Saul Perlmutter, Brian P. Schmidt and Adam G. Reiss.
For the ten-year anniversary of this Nobel Prize the Skeppsholms-bridge will be transformed into a walkway where you can behold the color shifting echoes of the objects they observed. In contrast the murky winter waters of Stockholm Stream creates a dark, unpredictable and ever-changing canvas, and like outer space itself it swallows the light. But once you've made your way to the center of the bridge make sure to lean out and for yourself observe what's reflecting beneath your feet.
Realised in collaboration with: Control dept, Rebel Light and Stockholm Lighting with sponsors GVA, Lumenpulse, Signify and Moderna Dansteatern.
Lighting control: Daniel Andersson, Control dept
Simon Hagegård, Henric Strömberg and Ivan Wahren are three light enthusiasts. The trio originates from a mixed background within fields such as stage lighting, electrician and the film industry. They met through their studies in Lighting Design and Engineering at Stockholms Tekniska Institut.

The idea for Supernova sprung from their mutual admiration of light and its effects on the human mind and soul. What better way to express that than to imitate something so crucial for our universe as the colorful luminous display of an exploding star. 
They believe that challenging their creativity will make them evolve in their understanding of light. It's a primal instinct that light makes us feel whether we are aware or not, and this drives them to create immersive and unexpected lighting environments.

For Nobel Week Lights they present their first large scale installation, but they promise that there is more to come!