Artist: Alexander Lervik Location: Kungsträdgården & Skärholmen
Artist: Alexander Lervik
Location: Kungsträdgården & Skärholmen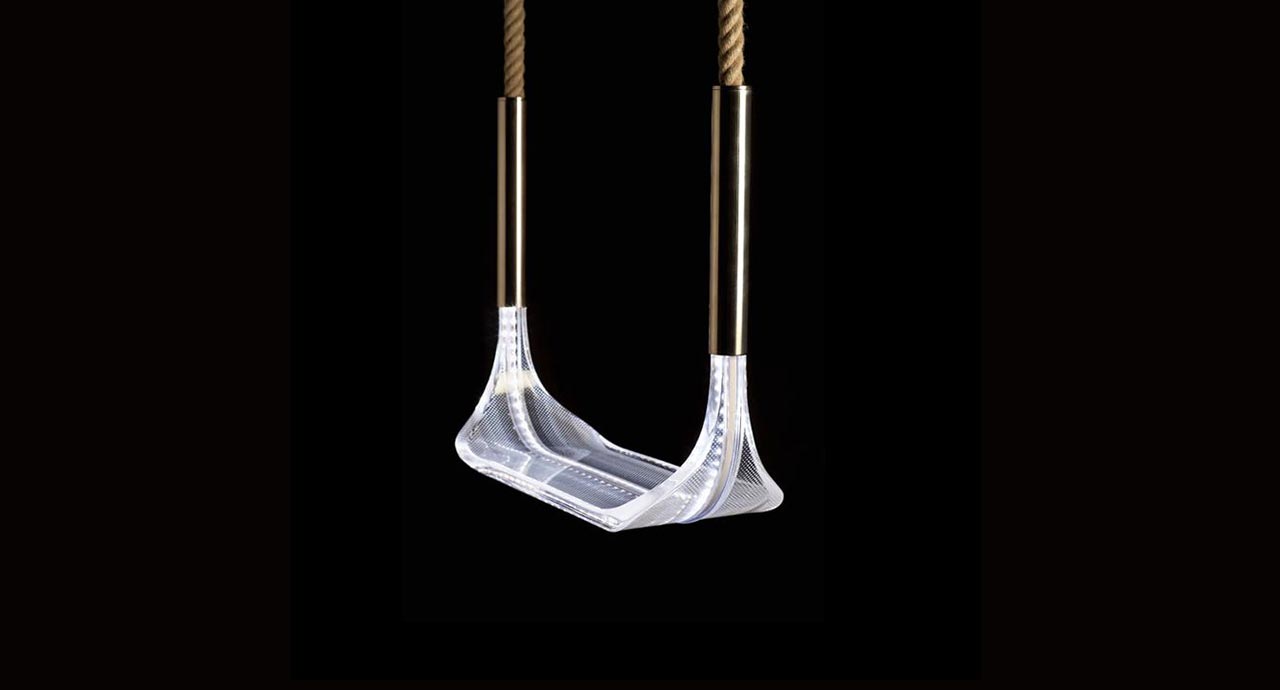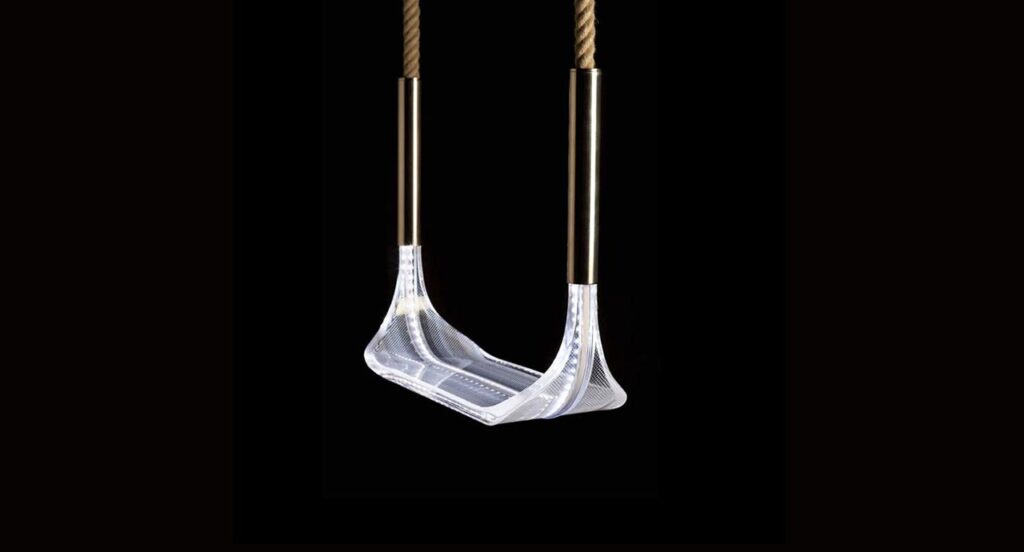 "Sense Light Swing is a light fixture that is also a moving, eye-catching work of art. Alexander got the idea for the product when he saw a long exposure photograph of a highway;
it became like red lines in the whole picture. ""It should be the same effect if I make a children's swing with light in it,"" thought Alexander – and it was! The concept for Sense Light Swing was created for Alexander's exhibition ""Five Playful Chairs"" in 2005.
The swing seat is made of transparent acrylic and is illuminated from the inside by a strip of strong LEDs. Sense Light Swing creates a spectacular light show as it swings back and forth on its long ropes. Sense Light Swing has received a lot of attention in the international media with full pages in the New York Times and Herald Tribune, among others. The fashion house Dior has also used the swings in its International shows.
Nobel Week Lights will be the world premiere of the outdoor version of Sense Light Swing. ""Now it can finally hang out in the open air on a summer night – or a December night,"" says Alexander. "
" Alexander Lervik is one of Sweden's most reknowned designers and he collaborates with a number of national and international producers, including Moroso, Zero, Designhouse Stockholm and Johanson.
Alexander Lervik designs lighting, furniture, glass and textiles as well as more industrial design-related products such as elevators, gas grills and door handles. His work has been exhibited at Sweden's Nationalmuseum, Sven Harry's Art Museum and Vida Art Museum.
In 2018, he had a large retrospective exhibition at Kulturhuset in Stockholm. Through the years, Alexander Lervik has received a number of awards, including Red Dot Design Award, Best of The Best at 100% Design, +1 Best in show at Stockholm Furniture Fair, Excellent Swedish Form and the prestigious award Design S.
He is represented at the National Museum in Oslo, the Sweden's Nationalmuseum and the Röhsska Museum in Gothenburg."