Artist: Ragnar Kjartansson  Location: Moderna Museet
Artist: Ragnar Kjartansson  
Location: Moderna Museet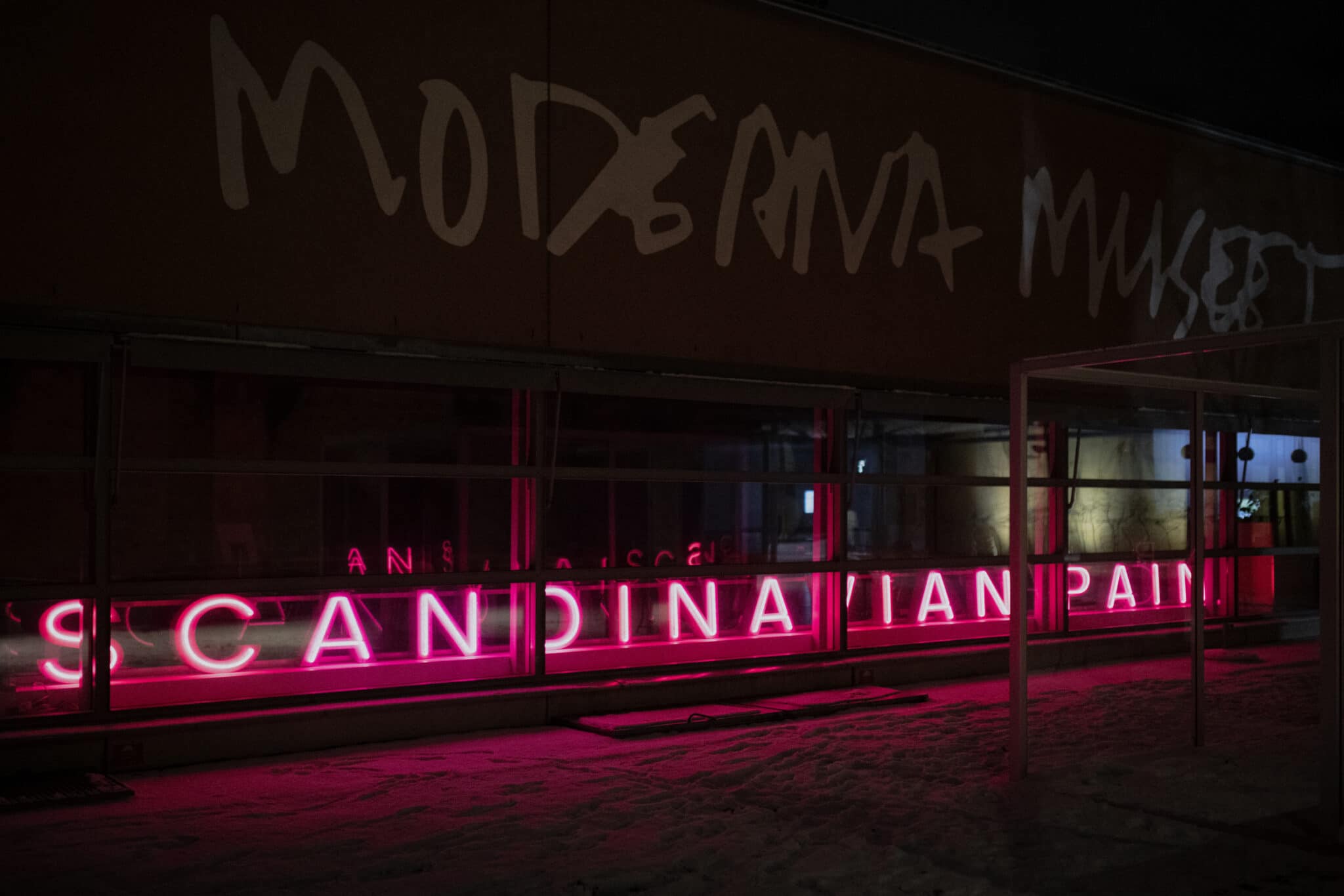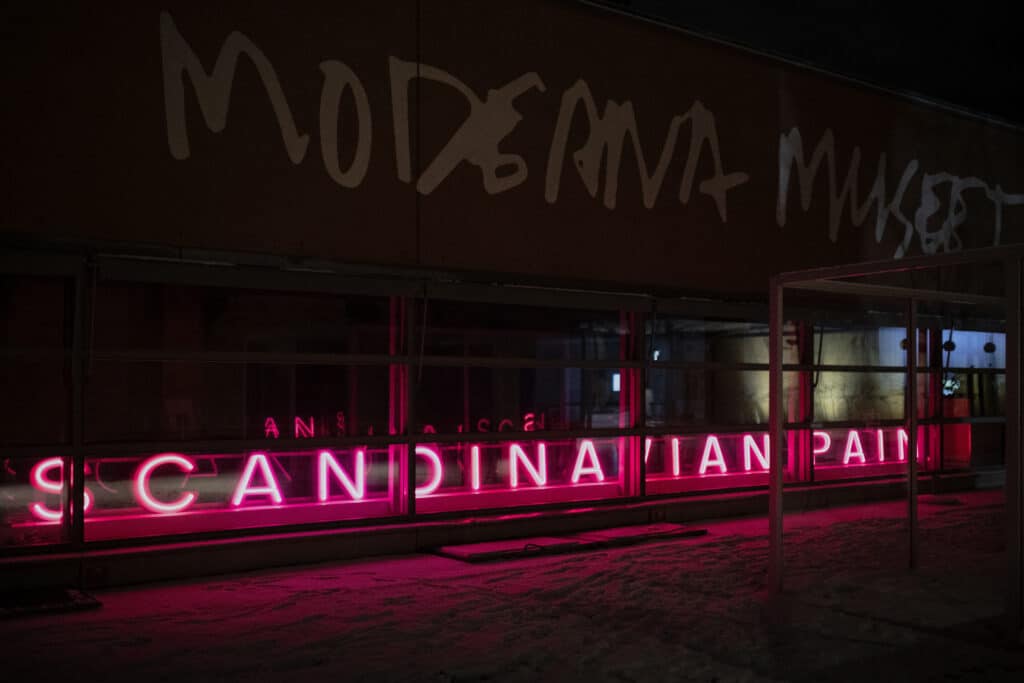 Moderna Museet is participating in Nobel Week Lights 2021 with Ragnar Kjartansson's neon artwork Scandinavian Pain from their collection.
Scandinavian Pain, a pink neon sculpture of twelve meters was first shown in Moss, Norway in 2006. It was mounted on the roof of an old barn, in which Kjartansson lived in for a week's long time to realize his ironic performance of the melancholic Nordic artist.
Sad poetry combined with subtle humor is often found in Ragnar Kjartansson's art. He throws himself headlong between feelings of hopelessness, doom and life joy. The romanticized image of the artist – boundless, seeking, suffering – can be found, while he simultaneously makes fun of the same image. He finds the soul of the Scandinavian people to be charged with gloom and melancholy, which he touches upon in his art. As an artist he uses different means of expression, always influenced by the opposites found in theatre, tragedy and comedy. In 2010, he created "Natten. Erotik, folköl och melankoli" for Moderna Museet's The Studio. It was a performance piece where he during 24 hours ceaselessly played and sang Bellman's epistle Glimmande Nymf while drinking beer surrounded by his own stage design of snow covered mountains.
The idea of Nordic melancholy, which became known internationally through Ingmar Bergman's films, has a long history. At the turn of the century several Nordic artists and writers, with Edvard Munch and August Strindberg leading the way, used melancholy as inspiration and a way of expression. Pär Lagerkvist, Nobel laureate and member of the Swedish Academy, often returned to the dark emotions in his work. His poem Ångest, ångest är min arvedel (1916) may be his most well-known.
Ragnar Kjartansson, born 1976 in Reykjavik, has studied at the Royal Academy of Arts in Stockholm and the Iceland University of the Arts. Today his art is exhibited in large shows all over the world. He has had solo exhibitions in Kunstmuseum Stuttgart, The Metropolitan Museum of Art, New York, Reykjavík Art Museum, the Barbican Centre, London, the Hirshhorn Museum and Sculpture Park, Washington D.C., Musée d'art contemporain de Montréal, Palais de Tokyo, Paris, the New Museum of Contemporary Art, New York, Migros Museum für Gegenwartskunst, Zurich, Fondazione Sandretto Re Rebaudengo, Turin, the Institute of Contemporary Art, Boston, and the Carnegie Museum of Art, Pittsburgh.
Moderna Museet in Skeppsholmen was inaugurated in 1958, and is today one of the leading museums of modern and contemporary art in Europe. Since 2009, Moderna Museet has a branch in Malmö. Moderna Museet collects and displays art from 1900 up until today. The collection includes 130 000 artworks in different techniques together with a large collection of photographs. The collection was previously dominated by three main focuses – Swedish, Nordic and French modernism together with American 50's and 60's art – it has now developed and includes ground breaking female artists from the early 1900's and onward as well as art from a globalized world.