Artist: Paloma Design Studio Location:Stadsmuseet i Stockholm
Artist: Paloma Design Studio
Location: Stadsmuseet i Stockholm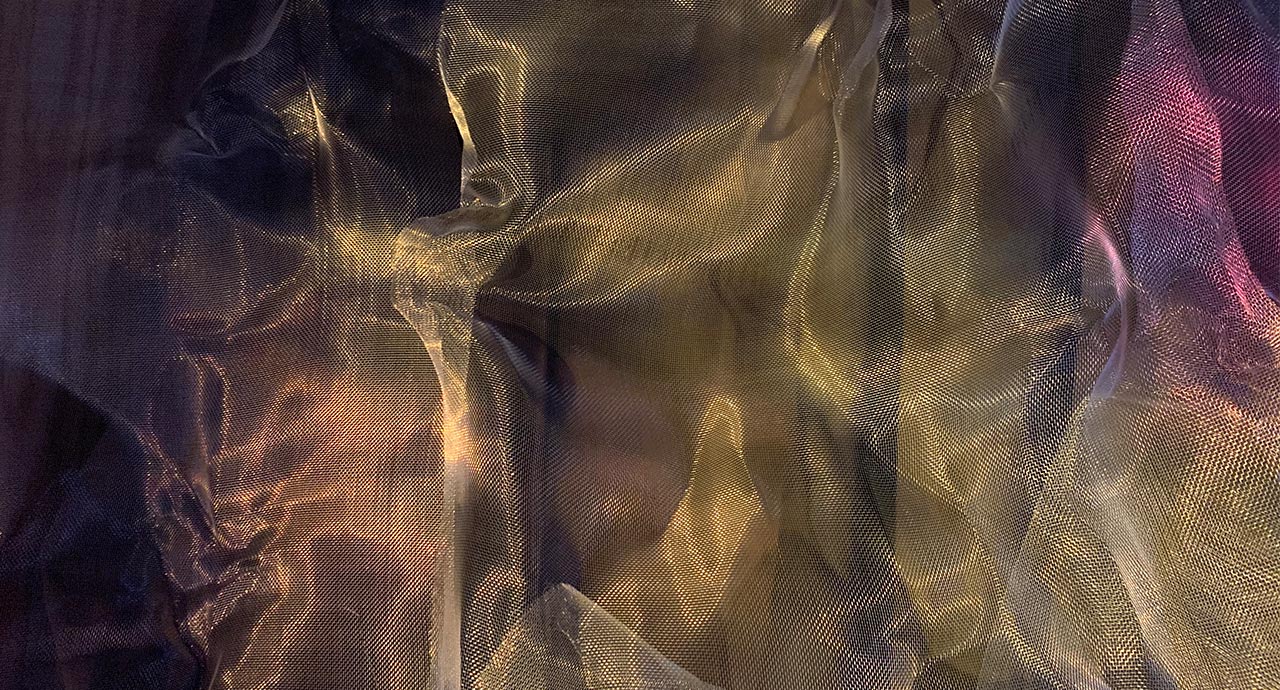 In the courtyard of Stockholm City Museum, Paloma Design Studio will create an expereince that makes visible the physics behind light and how we perceive it. It tells a story of its close relationship with reflection and materia.
The artwork is analog and exactly what is "is" is based on the spectator's own perception and interpretation. The work changes when you move in relation to it and creates light effects that can be difficult to understand exactly how they arise.
We hope that the artwork will provoke curiosity and create a unique experience for each spectator as the installation changes with the observers' angle of view. Furthermore, it varies in intensity depending on the surrounding light levels. During daytime, the installation will be barely visible, like a transparent, diffuse cloud that moves discreetly with the wind.At night time, the installation will transform into a colorful nebulosa.
It's a creation that varies in colour without using traditionally coloured light. We welcome people to stop for a moment to contemplate what light really is and what creates its unique character and appearance. The installation is named Reflection.
Installation supported by: Rebel Light, Control Dept, Byggwalle, Moramast, Rigging Works Sweden AB, Svensk Höjdsäkerhet
Award-winning Paloma Design Studio is a creative trio with clear visions and lofty goals. For them, light is mainly about experiences, and rarely just about lamps and lighting.
Their vision is to create places that excite you and unique expereiences that linger, through the interplay of light, materials and space. "We believe that experiences should be variable in a natural way and thus become unique for each individual.
The starting point in much of what we do is the different shapes and phases light takes during the day. The interaction of light with materiality is what creates our artistic expression."
After years of experience and solid knowledge of the interaction between light, material and space, the dream of starting Paloma became a realty just over a year ago.
Photo of Paloma Design Studio: Björn Eklund