Artist: Beckmans/Studio Tek Location: Kulturhuset
Artist: Beckmans/Studio Tek
Location: Kulturhuset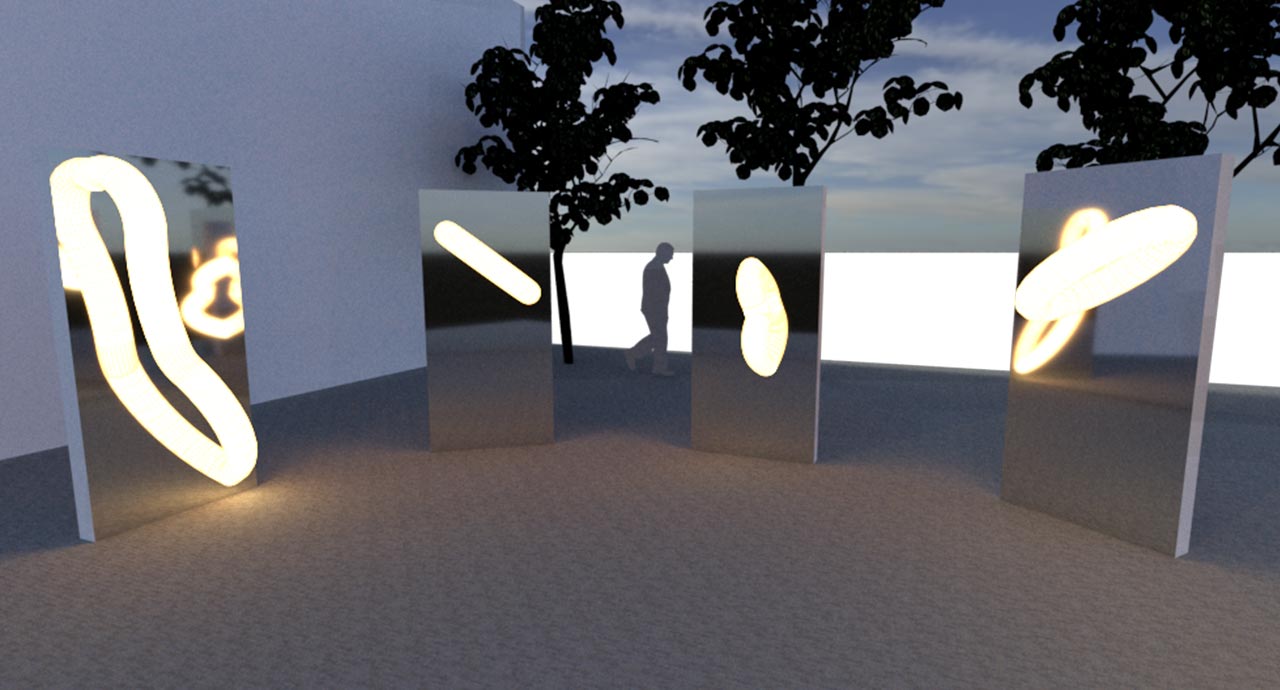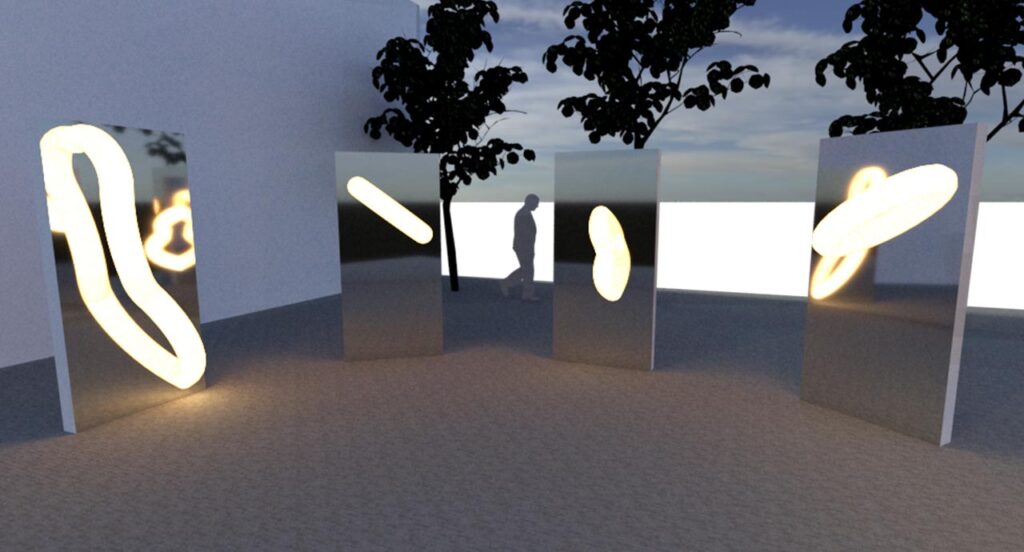 "Behind every Nobel Prize, there are both people and research invisible at the ceremony itself, both historic and contemporary people who have been crucial for the projects to be realized.
In ""Reflect"" we want to highlight all participants. To move forward in a project requires communication and reflection. By reflecting thoughts and ideas with a colleague, the project is moved forward and the result is perfect.
This project was developed as a Beckmans College of Design Alumni project."
Installation supported by: Tobias Rylander, Kimtech, Damstahl, Ahlsell, Svenskt Trä
Studio Tek is a co-working studio consisting of five designers and interior designers. The members consist of Elsa Ekdahl, Sofie Johansson, Asta Florestedt, Lovisa Sandström and Olivia Tognelli, all alumni from Beckmans 2019 and 2020.
Tek works with projects large and small – from smaller color concepts to pure product design and more extensive renovations. The studio has worked with producers such as: Gärsnäs, Källemo, Wood Stockholm and Swedese.