Artist: Eva Beierheimer  Location:  Stadsmuseet
Artist: Eva Beierheimer  
Location:  Stadsmuseet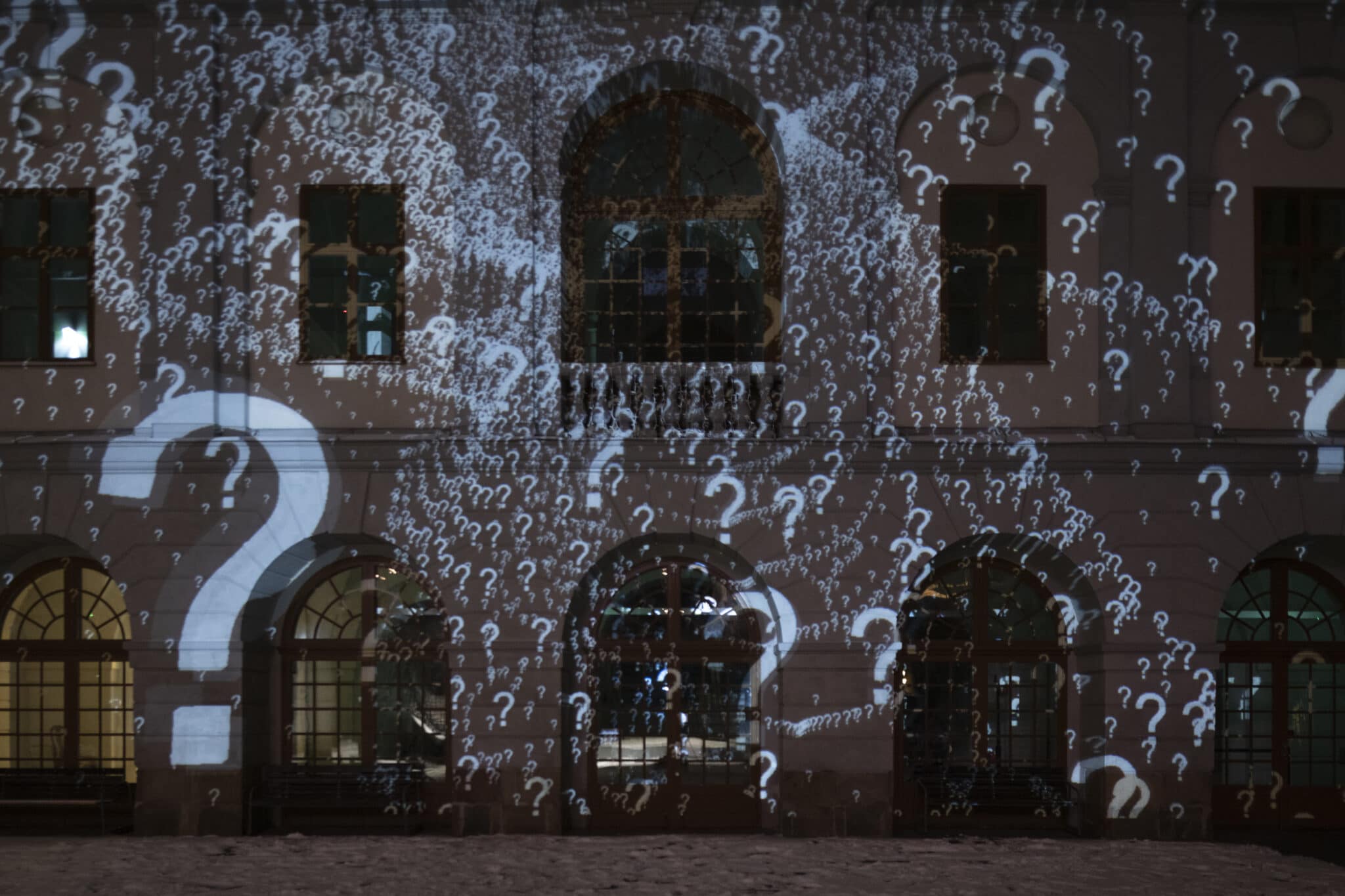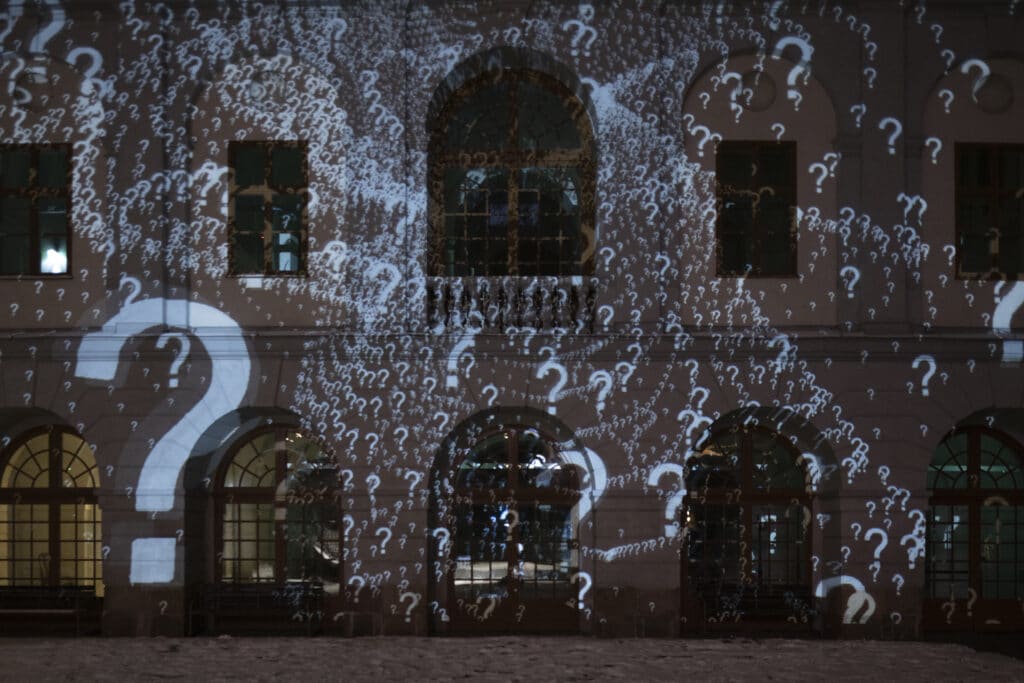 On the facade of Stockholm City Museum thousands of question marks float, in symbiosis like a dance.
In her work ? (2021) artist Eva Beierheimer has advantage of the simplicity of asking. The curiosity of a specific question or thought is oftentimes the beginning of new discoveries. Science and research are usually built upon a question about something previously unexplored. The will to learn and understand comes from: Why? How? Where? When? Who? What? These questions form and create a process of learning, a way to counteract ignorance and misunderstanding, and to retrieve new knowledge. The question mark can also be seen as a symbol of a condition of, for example, confusion, surprise, dispute or the lack of answers.
The work ? is a projection of linked question marks. Together, these signs form visual overlays of organic, swarm-like shapes, where the question mark itself eventually disappears into its own geometry and abstraction.
This artwork is supported by: Stockholm Konst.
Eva Beierheimer is an Austrian artist living and working in Sweden since 2007. She studied at Akademie der Bildenden Künste in Vienna, Iceland University of Arts in Reykjavik and Royal Art Academy in Stockholm.
Eva Beierheimer is interested in creating works and installations that are site and context specific. In recent years she has developed several public art works, such as the recent light installation Matrix at Banken 8, a projection on a facade in central Sundbyberg 2021.
Question marks played a main role in her public work at the temporary poster installation (konstväxlingar) at Fridhemsplans subway station, as well as the permanent sculptural work at Vallastaden near Linköping University and her wall installation at Mogärdeskolan in Vetlanda.
Eva Beierheimer has shown her works in various solo and group exhibitions in Sweden, Austria and around Europe.