Artist: Victoria Albrecht & Yuvia Maini  Location: Riksplan (Riksdagen)
Artist: Victoria Albrecht, Yuvia Maini  
Location: Riksplan (Riksdagen)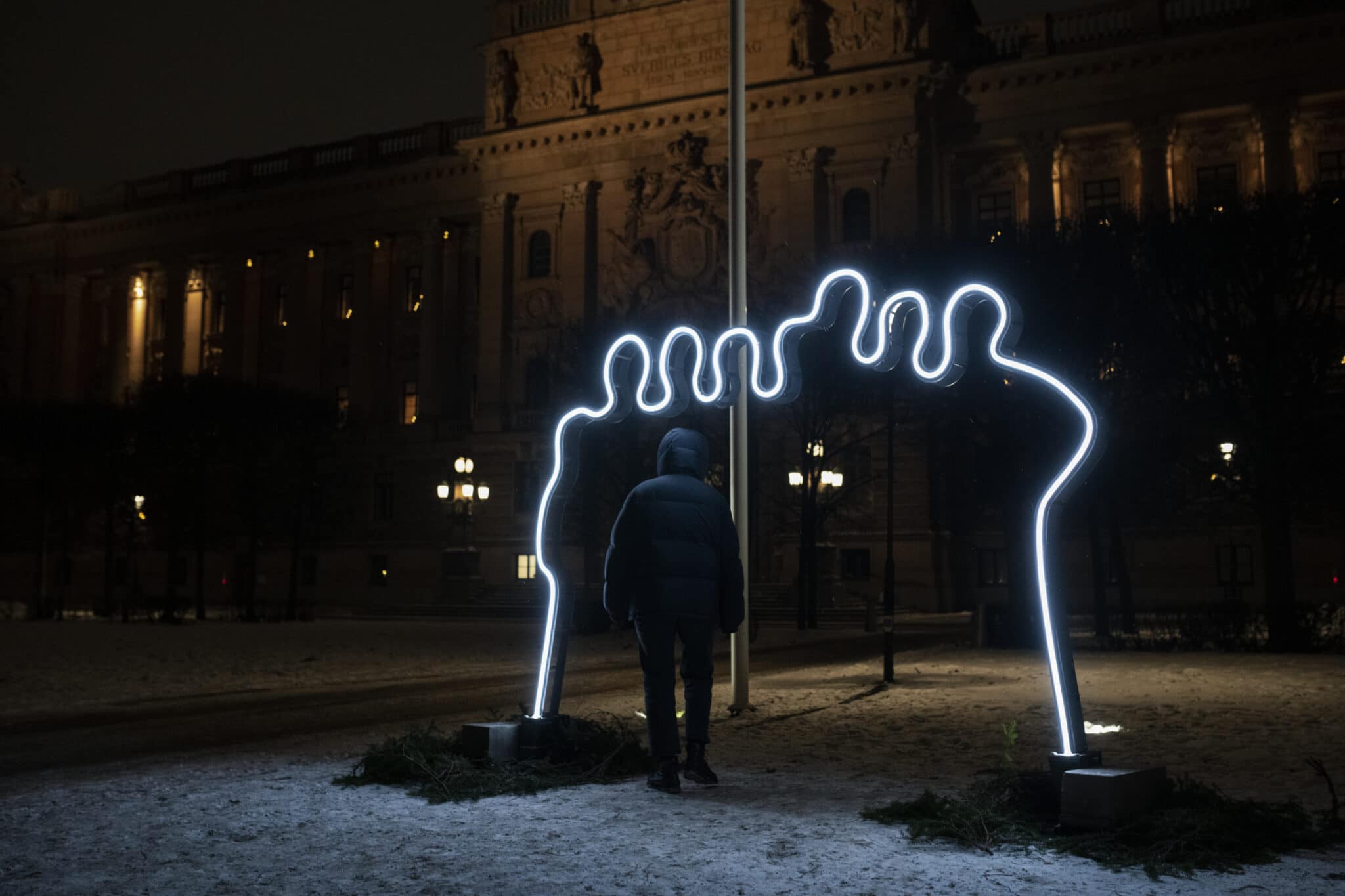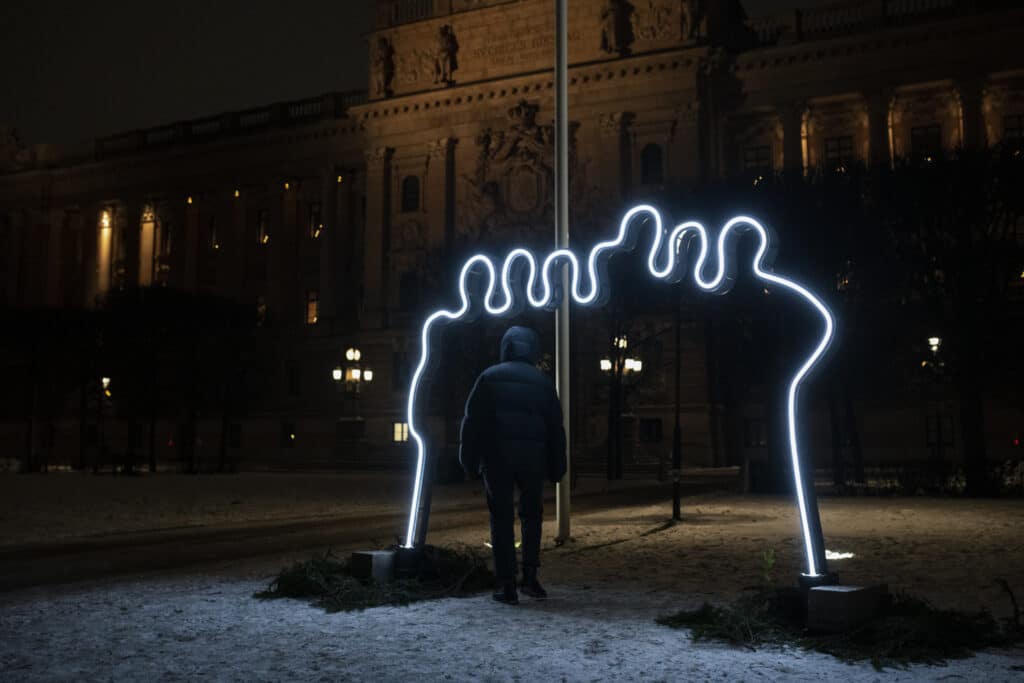 2021 marks 100 years since women got the right to vote in Sweden and the 120th anniversary of the Nobel Prize.
Women have been essential for progress in politics, economics, literature, physics, and medicine, but their contributions often remain overlooked. The lack of female representation is directly reflected in women making up less than 6% of Nobel Prize Laureates.
Making Women Visible encourages the viewer to change this trend. The interactive art installation represents the 5 first female Swedish parliamentarians Elisabeth Tamm, Nelly Thüring, Bertha Wellin, Kerstin Hesselgren & Agda Östlund, and the 3 Swedish female Nobel prize Laureates Selma Lagerlöf, Nelly Sachs & Alva Myrdal.
These women broke new ground in their respective fields and created fairer conditions for others. The viewer is challenged to not let these brave women remain just another silhouette.
Through interactive AR, the viewer is invited to bring these womens' stories to life and make them visible on social media.
Help us fill in the gaps in history and be part of shaping a better future for all.
Installation supported by: Sveriges Riksdags demokratijubileum
Victoria Albrecht and Yuvia Maini are a multidimensional artist duo, based in Stockholm, Hamburg and Berlin, playing in the borders between graphic design, animation, art and immersive technologies. Their mission is to shed light on muted conversations and invite
participants to become part of the story.
With their contribution to Nobel Week Lights they aim to open up new ways of learning, interacting while challenging existing state in how to consume art. Inspired by Alfred's Nobel's faith in innovation they have incorporated the use of Augmented Reality in their art to make the best use of the light most of us carry with us in our pockets.
The German, Cuban, Norwegian, Indian and Swedish duo spiraled together during studies at Hyper Island in Stockholm. When they are not shedding light on their hometown, Victoria Albrecht is a freelance Art Director, Designer and member of the artist collective Svartljus while Yuvia Maini is driving the experience based animation studio Blobb.tv and merging the realms of code and art.