Artist: Tobias Rylander & Sahara Widoff Location: Nobel Prize Museum
Artist: Tobias Rylander & Sahara Widoff Location: Nobel Prize Museum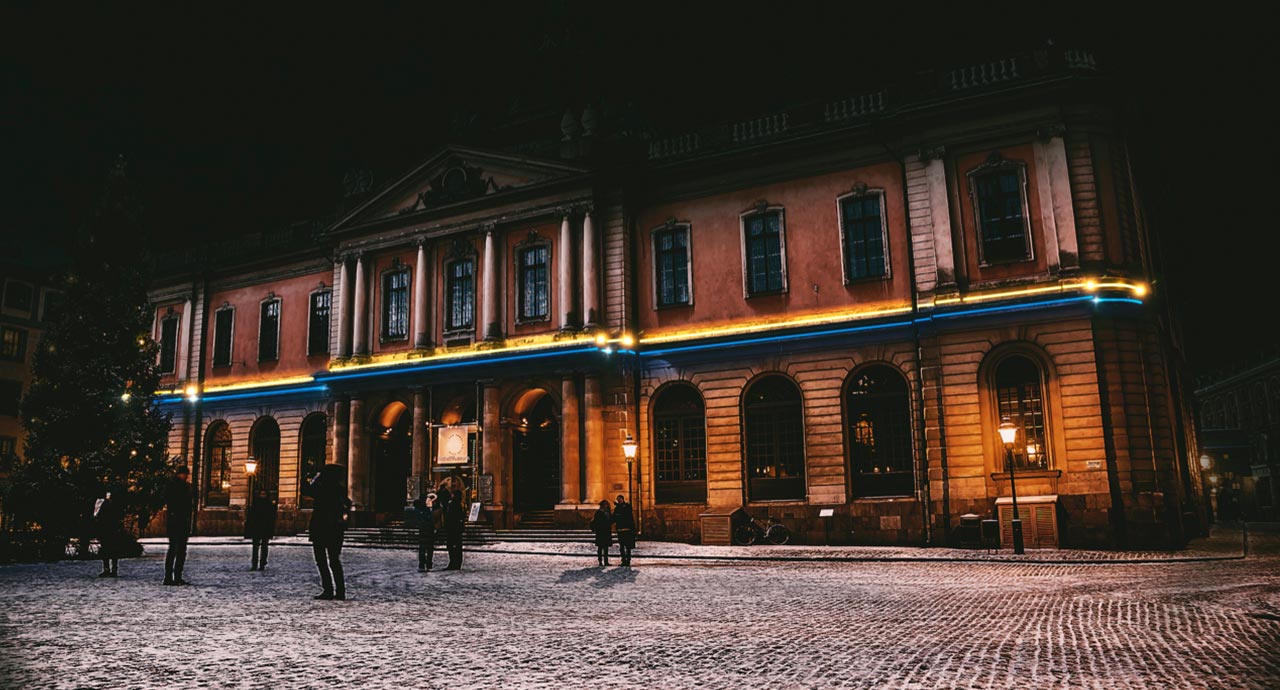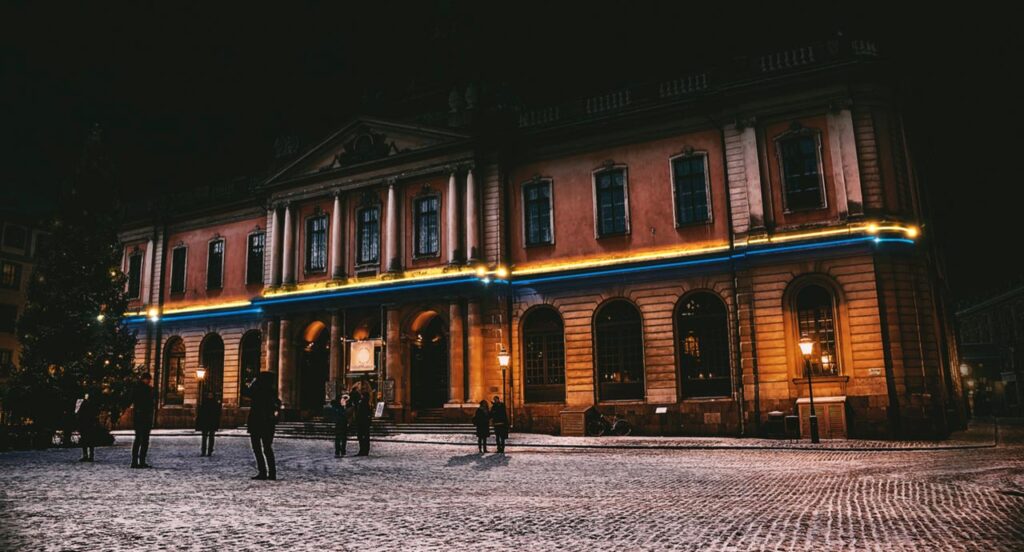 The light installation Ledsagare (Guide) is inspired by the procession that opens the Nobel Banquet, when the master of ceremonies and university students escort the honoured guests to their seats at the table. It is an apparently simple gesture, but it sets the tone for a ceremony that brings people together to meet and join in conversation.
The word ledsagare also means a signpost that shows the way – a role that a museum can play as well. Here the museum itself stands as a guide, outfitted in the blue-and-yellow sash that is associated with the Nobel festivities. We are here to welcome and to guide all of society – all our visitors are guests of honour.
Installation supported by: The Erling-Persson Family Foundation, Knut and Alice Wallenberg Foundation as well as 3M, ABB, Ericsson and Scania
Los Angeles based lighting designer Tobias G. Rylander has created an impact within the industry through his ingenious vision of visual expression. Tobias has made highly innovative live show conceptual designs for musical artists and fashion houses, such as Balenciaga and Calvin Kline. His most recent work is a multi-sensory art installation at the Marciano Art Foundation in Los Angeles. Tobias was awarded the prestigious 'Knights of Illumination' 2016 award for his work with The 1975.
Sahara Widoff is a designer, sculptor, curator and conceptional director based in Stockholm and Paris. She has worked with a big variety of clients, mostly within the design and art world primarily as a furniture and interior designer but also as  production designer with different forms of large-scale installations and sets for museums, galleries, theatre and film. Her work also includes a working relationship with Acne Studios as creative manager and conceptual director.
Photo of Tobias Rylander: Iszabella Englund.
Photo of Sahara Widoff: Teitur Ardal Rosengren.
Website
tobiasrylander.com