Artist: Aleksandra Stratimirovic Location: Dramaten
Artist: Aleksandra Stratimirovic 
Location: Dramaten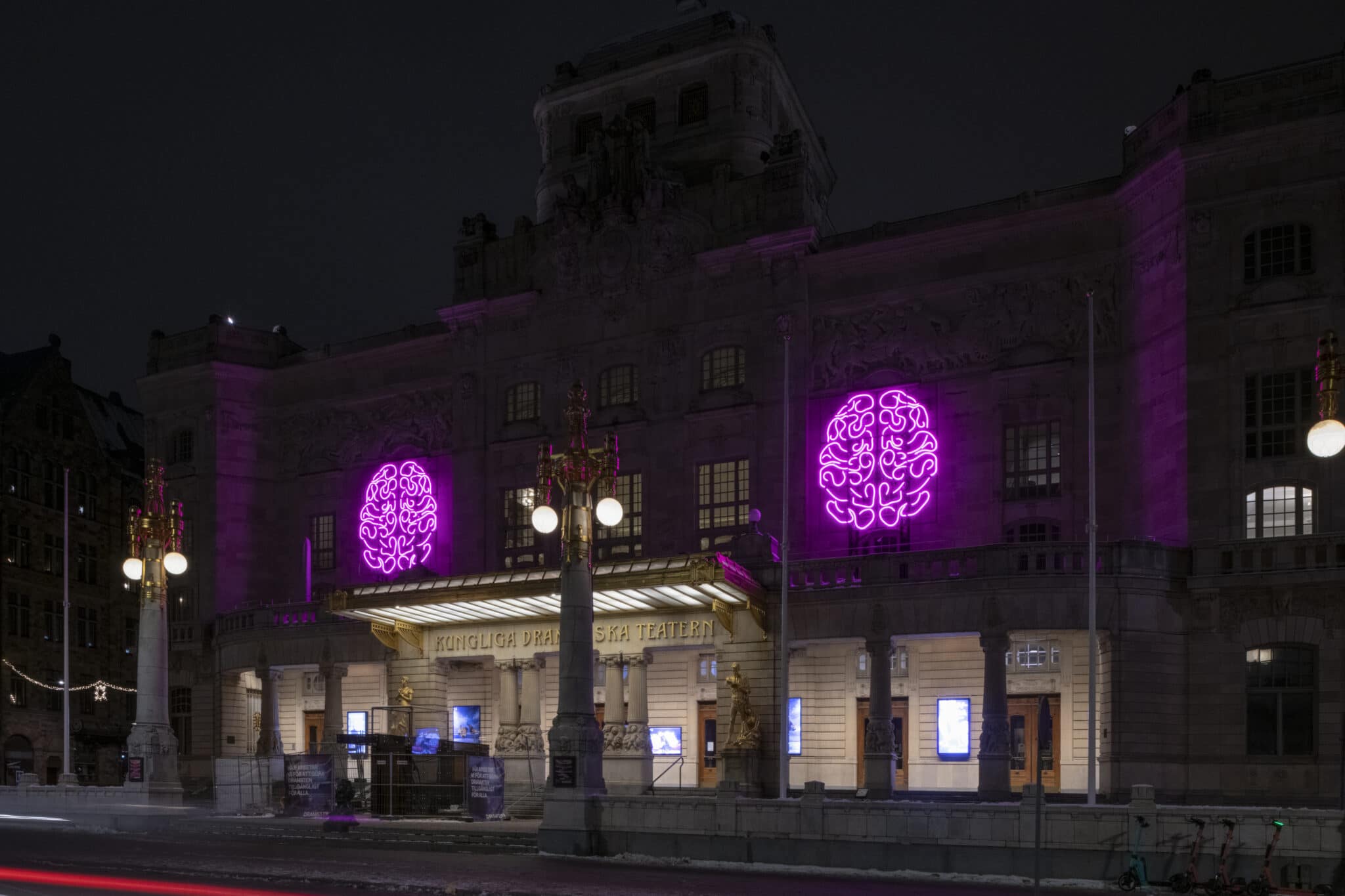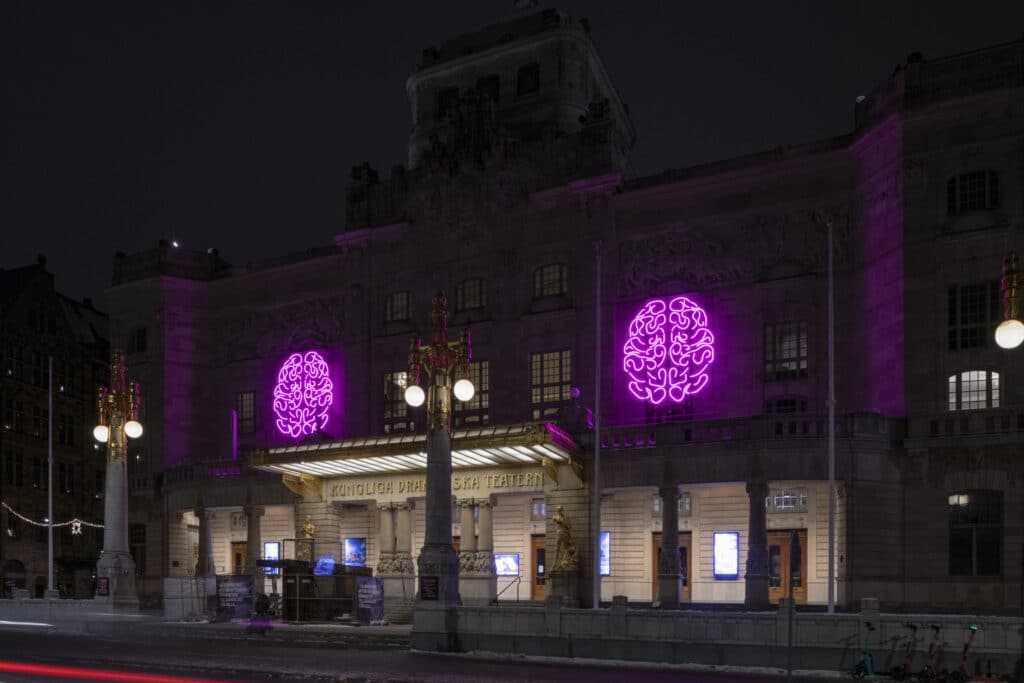 Great minds – Brainstorming.
Great minds is a temporary, dynamic monument that praises the birth of ideas and relates to all creative people. The light work appears in the form of two monumental brains in dialogue, performing dynamic, luminous brainstorming – the unavoidable phase of each creative process.
Great Minds are shaped in the Art Nouveau style, inspired by the architecture of the Royal Dramatic Theatre, figuratively using light to emphasize births of amazing ideas and sparkling activities of great minds.
Realised in collaboration with Rebel Light, Control Dept. GVA and The Royal Dramatic Theatre for Nobel Week Lights 2021.
Aleksandra Stratimirovic is a visual artist, active in the world of art and light with more than 20 years of professional experience in the field. She lives and works in Stockholm and Belgrade. Her site-specific artworks are integrated in various public places, such as hospitals, schools, train stations and residential areas in Sweden and abroad. She also frequently exhibits her light art installations and objects worldwide.
In recent years Aleksandra Stratimirovic's artworks have been included in exhibitions at the National museum in Stockholm, Jardin du Palais Royal in Paris, Amsterdam Light Festival, Lighting Guerrilla in Ljubljana, Art Weekend Belgrade, Vandalorum in Värnamo, and various events in London, Skopje, Tokyo, Verona, Singapore, Frankfurt. She has received a number of national and international awards for her work.