Artist: Alessandro Lupi Location: Nobel Prize Museum
Artist: Alessandro Lupi 
Location: Nobel Prize Museum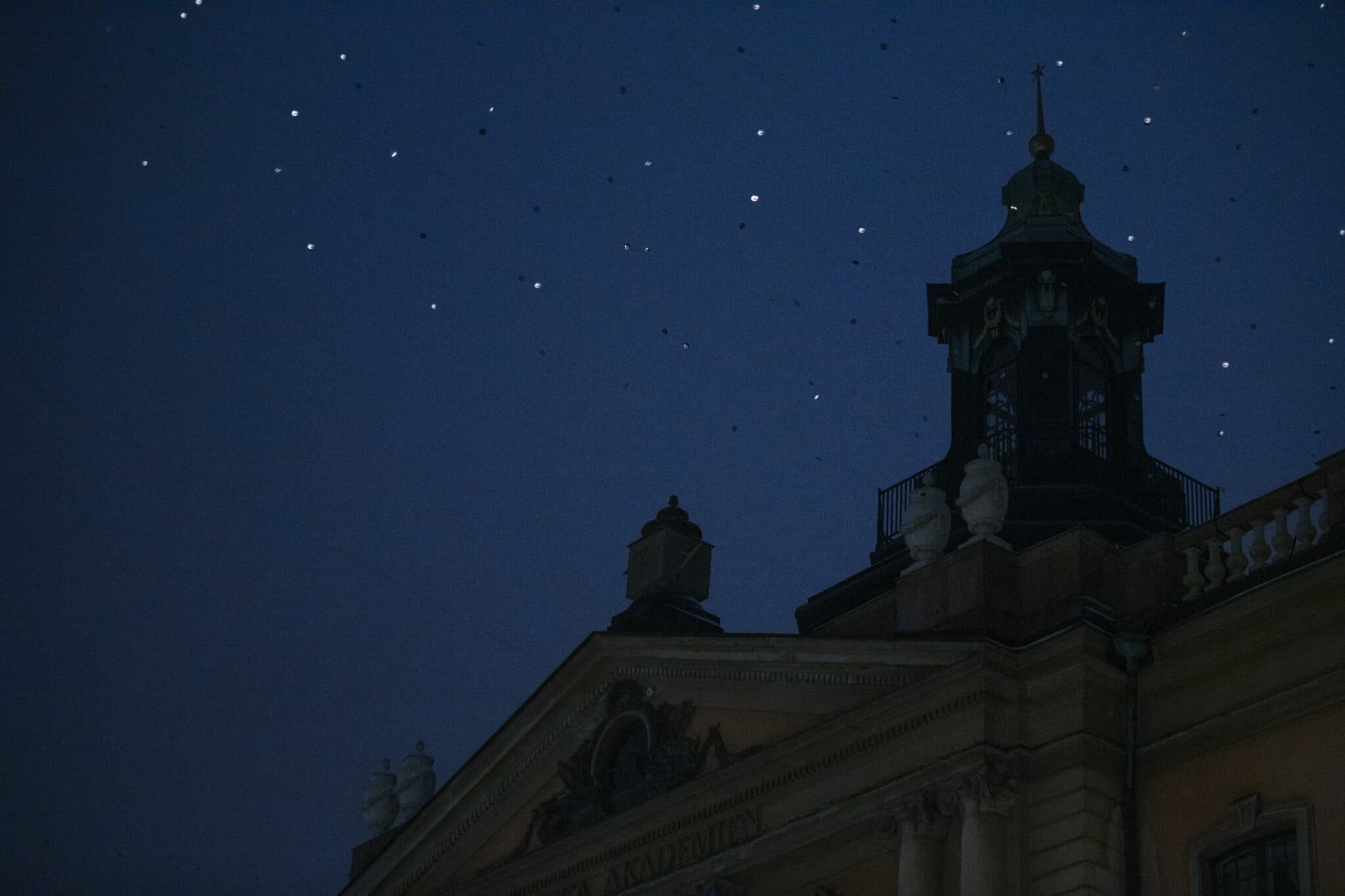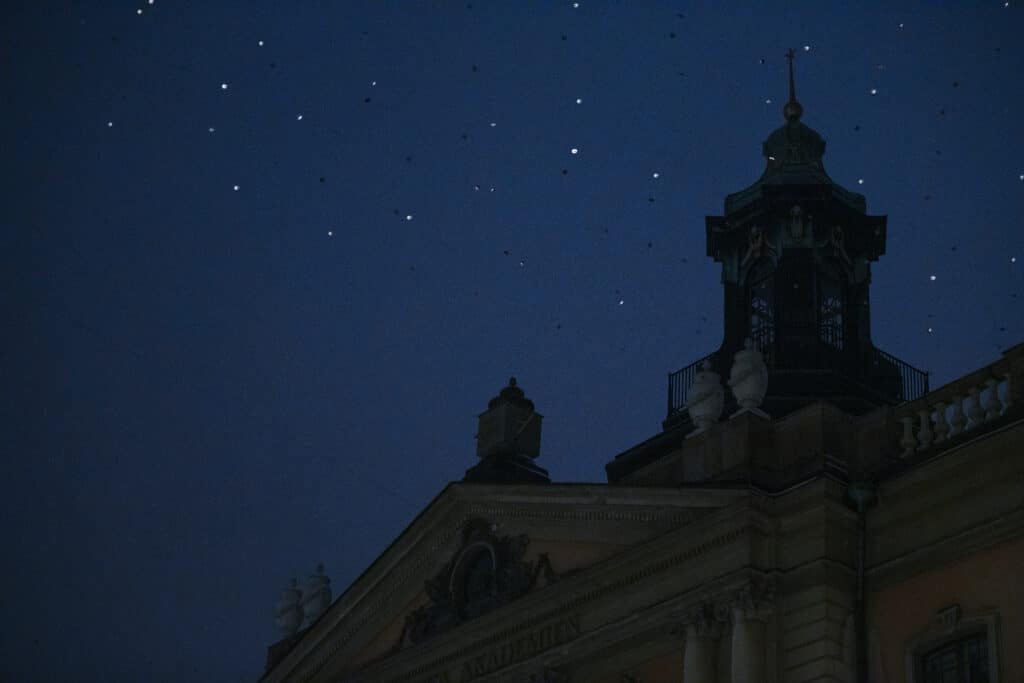 Fragments of Reality is a sustainable site-specific installation at Stortorget that works all hours of the day without electric energy. It uses small mirrors and the wind to reflect the environment – the natural light during the day and the artificial light of the city lamps at night. It changes every time you look at it, depending on the point of view, on the wind, and on the moment of the day. Sometimes it is almost invisible, sometimes it is full of waving flashes. It is a delicate and contemplative work, magic in its simplicity.
Fragment of Reality is a work with multiple levels of reading. Different interpretations can be made by exploring the notion of perception: the visible and invisible, the reflection of light and mind. The artwork permits us to perceive invisible natural dynamics such as the wind and the way natural components combine and fragments in our daily realities. This work aims to stimulate and exercise the imagination, using the sky as a background, which historically has been a place people look to when asking large questions and chasing great discoveries.
Nobel Prize Laureates' in their acceptance speeches frequently begin by thanking their teams, their partners and all of those in their context who enabled their work and discoveries. This artwork, like the Laureates, relies on the light and dynamics of it's context to bring forward something truly brilliant.
Installation is supported by: The Italian Cultural Institute and the Italian Embassy in Stockholm
Alessandro Lupi's research has developed over the years through working on experimentation on matter, light and shadow. Each work is an invention, and investigates the way we perceive reality, starting from space and having a dialogue with it.
His collaborations with scientists, physics, philosophers, and sociologists, permeate his research in an attempt to create real perceptual, poetic and immersive experiments in which the public can participate, relate to and reflect.
His objects, sculptures and large installations stimulate the imagination, allowing interaction, and using poetics to explore unknown land. His works have been exhibited in galleries, museums and public spaces.