Artist: Andreas Skärberg (PXLFLD)   Location: Stadshuset
Artist: Andreas Skärberg (PXLFLD)   
Location: Stadshuset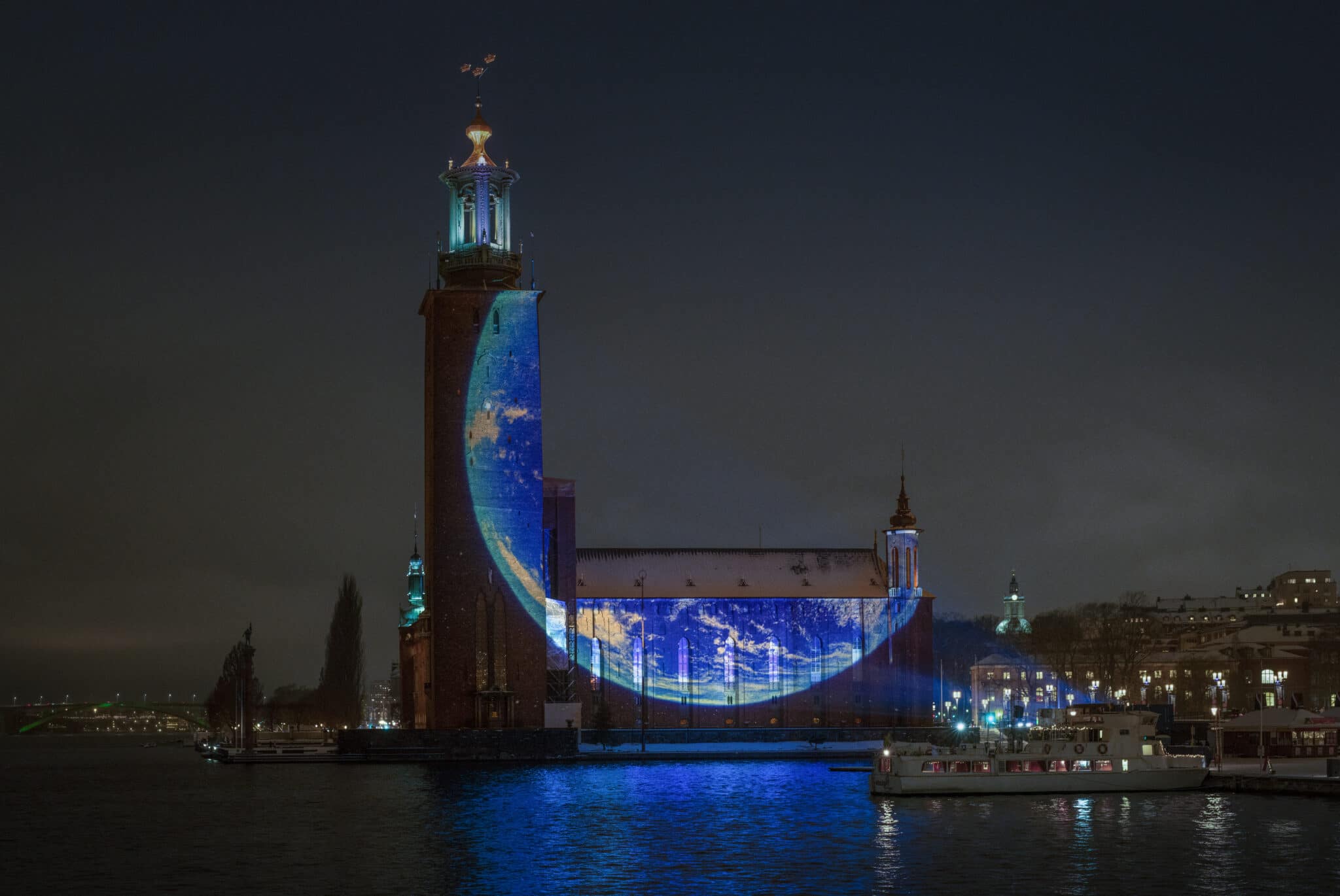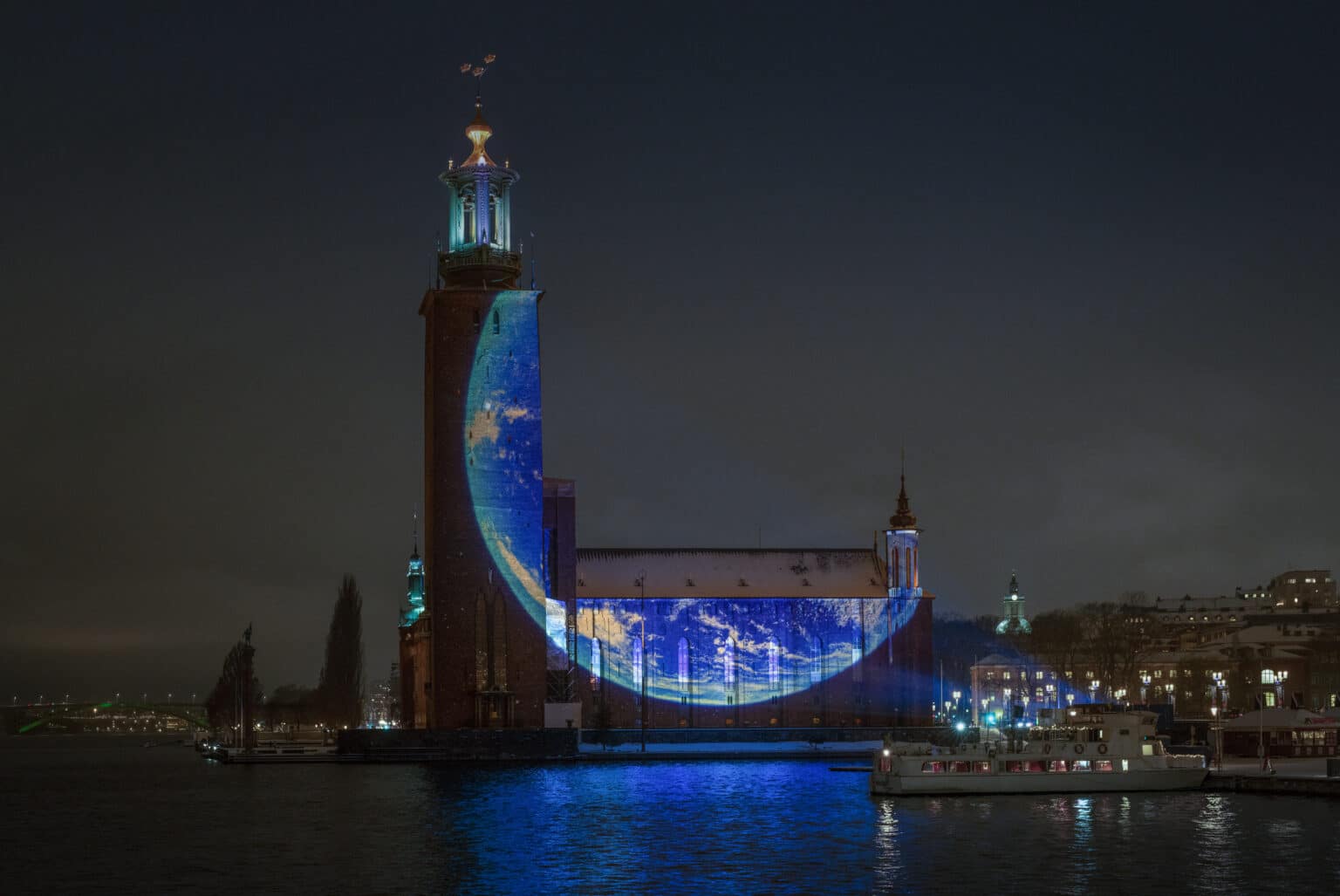 Extreme phenomena in space bring life to planet Earth. This year's spectacular mapping of Stadshuset is inspired by a quote from William Bragg (1915 Nobel Prize in Physics) : 'Light brings us the news of the Universe'. What can we learn about our own planet when we see it from space?
This artwork shows large scale events taking place in the cosmos that travel to us on beams of light like dancing fireworks of the universe. Extreme phenomena in space will be explored as well as how all life on our little planet is impacted by the light that comes from hundreds of millions of kilometers away. Inspired by research and photography of extreme phenomena in the cosmos, as well as images of Earth from space, this artwork takes us on a journey, showing us our home planet in a new light.
This year's installation at City Hall is designed by Andreas Skärberg, artist and creative director at PXLFLD Studios.
PXLFLD is a creative studio that focuses on designing visual experiences through custom content production, bespoke technical solutions and concept development. The group of passionate visual artists and lighting designers is based in Stockholm, but clients and artwork are not restricted by borders or setting. The portfolio spans over arthouses, arenas, tailored brand experiences, immersive installations, concert stages, movie sets and robotics.
By having one foot firmly grounded in the real world and the other set in virtual production, the studio has developed a deeply rooted technical knowledge and workflow that brings ideas from sketchbook to the grand opening.
Through the years Andreas Skärberg has transformed several buildings and everyday architecture into large scale canvases before the audience's very eyes. This year is no different.