Artist: Aleksandra Stratimirovic Location: Nationalmuseum
Artist: Aleksandra Stratimirovic
Location: Nationalmuseum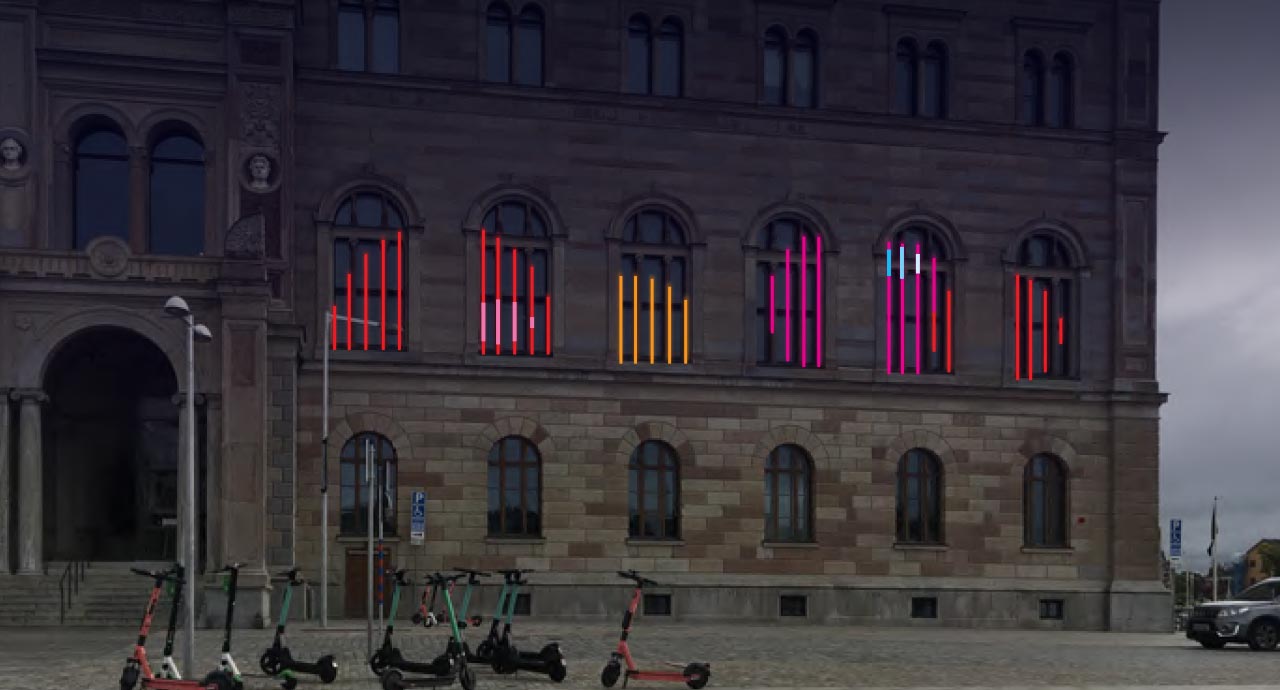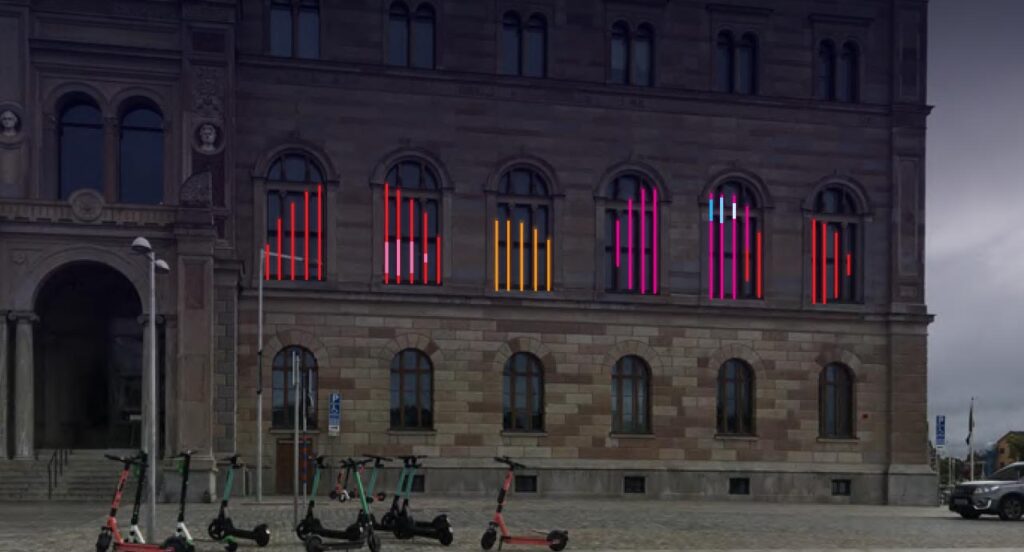 Brilliance is a site-specific light work created for Sweden's Nationalmuseum. A dynamic and colorful light story, inspired by Nationalmuseum's exhibition "Pär Engsheden and Sara Danius Nobel dresses".
Brilliance shimmers like a melody, sometimes like a whisper, sometimes like a scream. A light inspiration in the winter darkness.
Installation supported by: Osram, E:cue, Control Dept 
Aleksandra Stratimirovic is an artist with a special interest in light. Residing in Stockholm. Educated at the Faculty of Applied Arts and Design in Belgrade and, in lighting design, at Konstfack and Ljuslaboratoriet KTH in Stockholm.
Recipient of Svensson's Grand Merit Award in 2019 for her work with light. Aleksandra has carried out a number of permanent, site-specific works for public places in Sweden and abroad, such as "Transmission" at Grimeton Radio Station, "Bris" in the car park, Örebro University Hospital, "Sand" in the new Sånnaskolan in Åhus, "Northern Lights" in Paris, Singapore, Jerusalem and London. Aleksandra is one of the founders of the Guerrilla Lighting Festival in Ljubljana, Slovenia, and is since 2018 Artistic Director of the Skopje Light Art District in Northern Macedonia.
In recent years, her work has been shown at the Jardin du Palais Royal in Paris, the Guggenheim Museum in New York, the Artists' House in Stockholm, in Singapore, Amsterdam, Jerusalem, Ljubljana, Belgrade, Tokyo, Tallinn, Bologna and more.


Website
strati.se