Artist: Cecilia Ömalm  Location: Skeppsholmen
Artist: Cecilia Ömalm 
Location: Skeppsholmen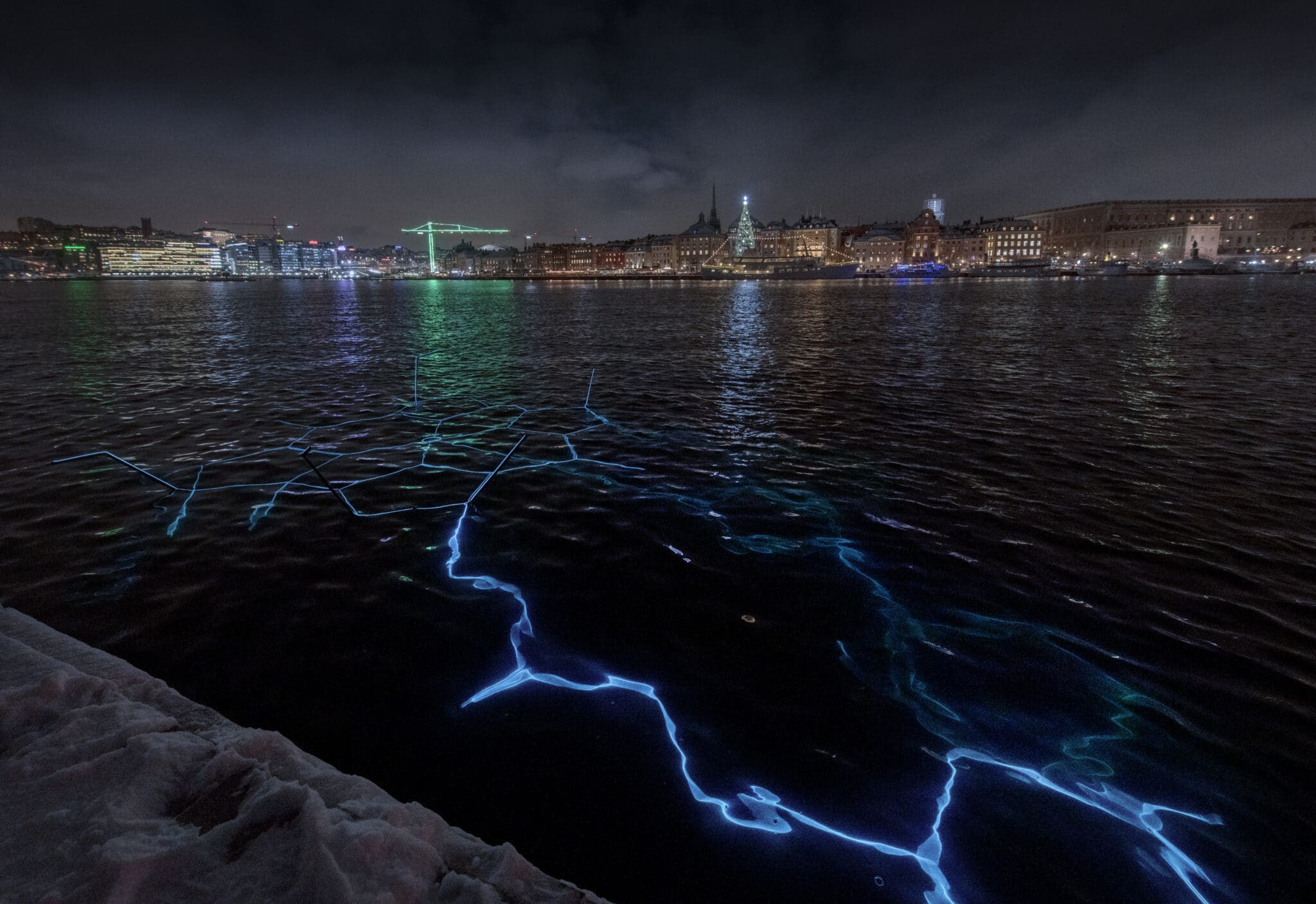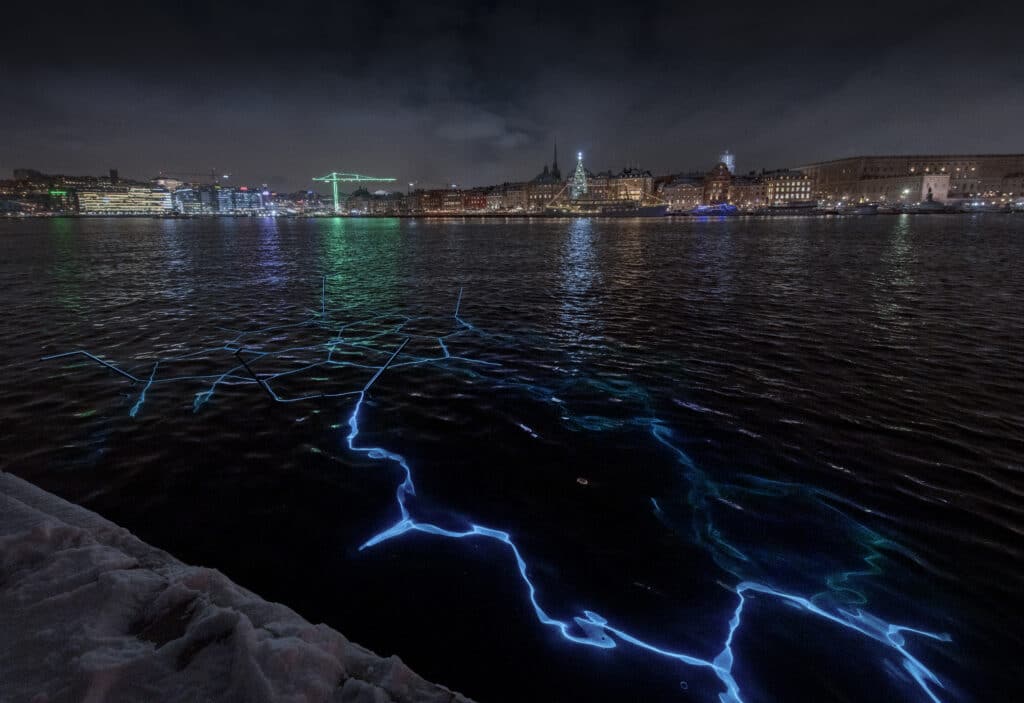 B12 is a light sculpture inspired by the British chemist Dorothy Crowfoot Hodgkin (1910-1994), who received the 1964 Nobel Prize in Chemistry. The sculpture is an interpretation of the complex molecule whose structure was discovered by Crowfoot Hodgkin through the use of X-ray Crystallography. B12, or cyanocobalamin as it is also known, is a vitamin that not only keeps nerve and blood cells healthy but has a vital function in the creation of genetic material, DNA. The placement, partly submerged into the water at the southern shore of Skeppsholmen is not coincidental; water is a condition for life, B12 is a water-soluble vitamin and Stockholm is a city that rests on water.
The sculpture itself is a hollow space made by rebars welded together and electroluminescent light wires. The configuration shows the lines connecting the components of the molecular shape. To make visible what is below the surface also becomes a political act – a tribute to all the underrepresented Nobel laureates of a gender other than male.
As an artist, Cecilia Ömalm frequently uses places, spaces and conditions as a point of departure. She is perhaps most known for her digital collages – often large scale, detailed images in black and white where the observer is invited to peek into mysterious, fateful spaces. Ömalm uses archival material spanning all of world history and interweaves her images to create symbolic places. Beyond two-dimensional methods she also works with sculptures and light installations, always exploring the site as a starting point. Her earlier light artworks have been exhibited in Thielska Galleriet, Taverna Brillo in Stockholm, Konstakademien, Stockholm Music and Arts, and Österlen lyser.
Cecilia Ömalm studied photography at the International Center for Photography in New York in the late nineties. Since the mid 2000's, she has had a successful career within the Swedish art scene, with a large number of exhibitions and artworks that can be found, in part, in the collections of Moderna Museet.